"The protracted talks on Su-35 deliveries to China have ended," Director General of the Russian high-technology state corporation Rostec Sergey Chemezov told the Russian daily 
Kommersant
. "We have signed the contract." "China has officially become the first foreign contractor of the Su-35 aircraft. The contract has no precedents in the history of military aircraft deliveries," he said.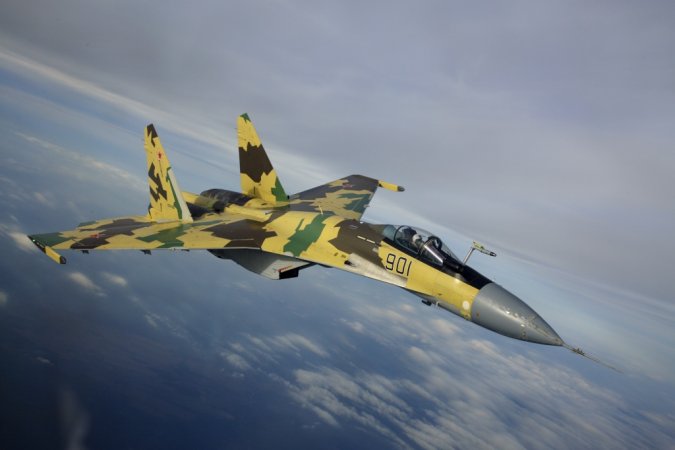 Until the deal, Russia was the only country whose Air Force is equipped with Su-35 fighter jets (NATO reporting name Flanker-E).
The Gagarin Komsomolsk-on-Amur Aircraft Production Association in Russia's Far East, which is part of Sukhoi Company, Russia's largest aircraft manufacturer, will produce 24 Su-35 fighters for the Chinese Air Force, a high-ranking official in the Khabarovsk Territory government told 
TASS
 on Thursday.
"Closed talks between representatives of China and Russia were held on Sunday in Komsomolsk-on-Amur. These negotiations were in progress for several years, the Chinese military was interested in Su-35 fighters and the possibility of putting them into service in China. The contract was concluded on purchasing 24 Su-35 fighters," the source said, adding that this was the first foreign customer of the 4++ generation aircraft. The government's press service reported that Governor of Khabarovsk Territory Vyacheslav Shport would comment on Thursday on the order to be fulfilled by the Komsomolsk-on-Amur Aircraft Production Association.
The cost of one Su-35 fighter is estimated at $83-85 million, which means that the total value of the contract may reach $2 billion.
The Su-35 is a long-range 4++ generation fighter capable of flying a speed up to 2,500 kilometers per hour. Its flying range is 3,400 kilometers.