According to the interviewee, the
Rytsar
IFV is being created by JSC Special Machine Building Design Bureau, virtually, on its own initiative. Currently, the project is at the "payment stage", the vehicle components are being designed. Moreover, creation of the new IFV coincides with the concern's reorganization process, the spokesman added.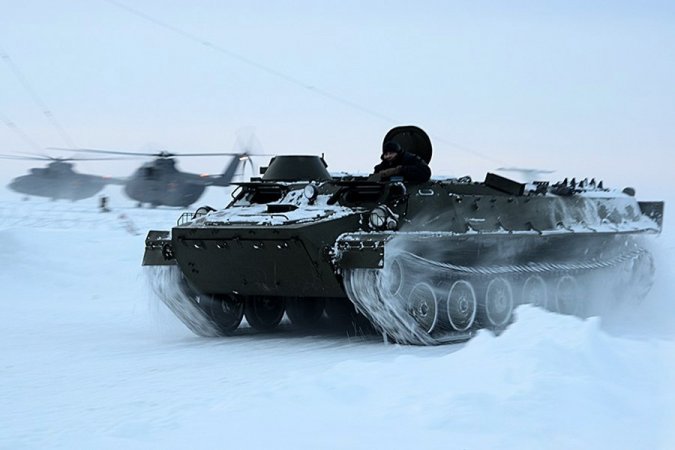 Russian military in the Arctic
The Russian Defense Ministry plans to deploy the perspective vehicle in the Arctic where the gas turbine powerplant will operate better than the diesel one. The military wants the
Rytsar
IFVs to be supplied to Arctic-based motorized infantry brigades. The new combat vehicle must be powered with 400-hp engine, and its weight will exceed 20 tons, which is heavier than BMP-3.
The engine for
Rytsar
IFV has been already designed and is being tested now, but so far this powerplant develops only 380 hp, a source in the Kaluga-based experimental design bureau of motor building told Mil.Today. To increase power, the new turbine needs another supercharger and additional funding. The work on the new generator continues as well. According to the interviewee, the engine will pass from the test-bed trials to the field ones by the coming fall. The powerplant will be delivered to Kurgan and mounted on the chassis. In case of successful completion of all trials, the IFV designers will initiate talks with the Russian Defense Ministry regarding production and, probably, further supplies to the troops.