According to the ZCVP director, Oleg Guryev, the company concluded a defense contract for supply of five GAZ-3344-20 vehicles in 2017. Also, in April or May 2017, the plant will sign contract for other 100 snow and swamp-going rovers under the State Defense Order. The vehicles are assembled mostly of Russian components, emphasized Guryev. For instance, they are powered by diesel engines YaMZ-53402-10.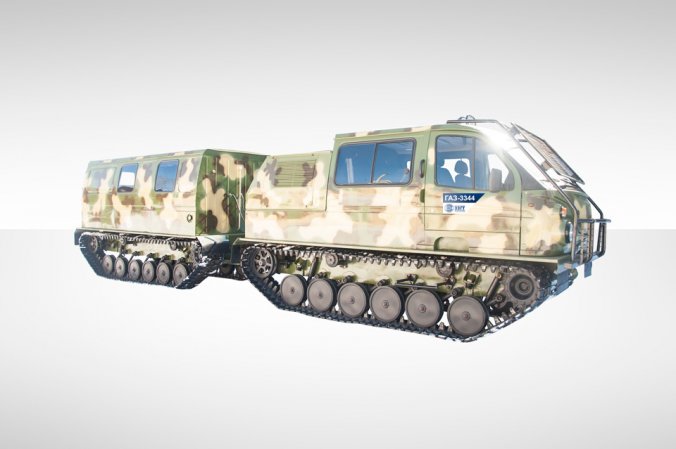 Snow and swamp-going rover GAZ-3344
The decision to recommend these vehicles to the Russian military was made following the series of Arctic expeditions, including the stand-alone trip from Tiksi to the Kotelny Island (Novosibirsk Islands). The expedition ended in February 2017.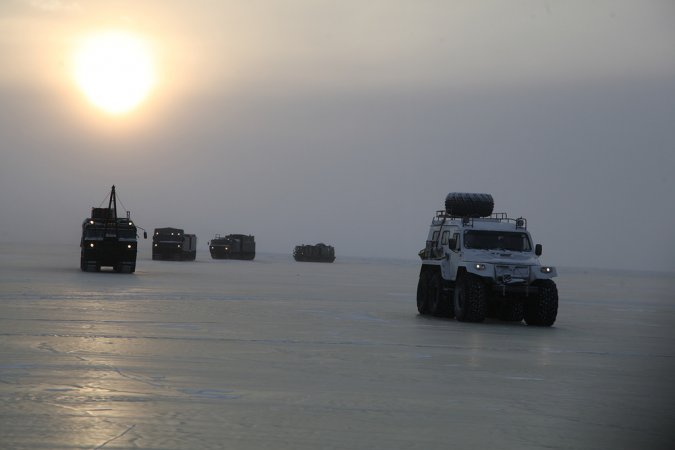 Military expedition to Novosibirsk Islands
According to a source in the defense agency aware of the expedition results, during the trip the personnel "tested modifications made upon acceptance trials of the transporting tug GAZ-3344-20. Summarizing the reliability assessment, the vehicle was recommended for commissioning in the Russian Armed Forces".
GAZ-3344-20 is the two-section snow and swamp-going vehicle produced by the Zavolzhsky Crawler Vehicle Plant. The vehicle weight is 8.7 tons, cargo capacity of the first section is 500 kg, the second one is 2 tons, it may accommodate 16 persons. The rover is equipped either by the Russian-made diesel engine YaMZ-53402-10 or American Cummins ISB4.5E3. GAZ-3344 is designed for transportation of personnel, cargo and equipment in severe road and climatic conditions. The rover is used in the oil-and-gas industry, geology, geophysics, energy production, search-and-rescue units and special forces.