According to him, the present-day production assets are capable to maintain continuous connection to the manufacturers' servers. With such interaction, machinery suppliers provide their clients with fast reaction on any failures and malfunctions, as well as prompt tooling supplies.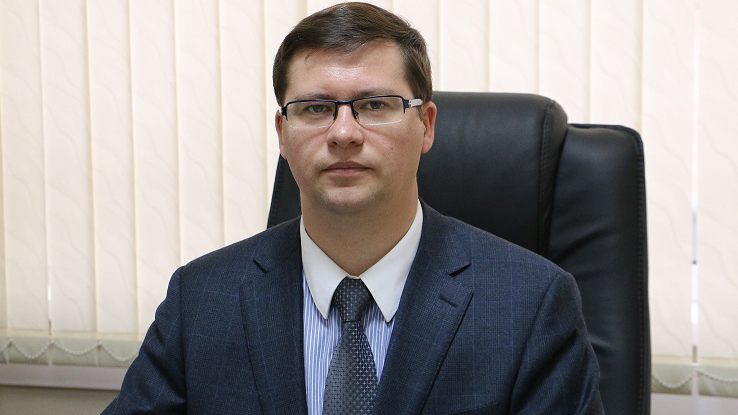 Dmitry Zhidkov, deputy director general at Shvabe holding
"However, when working on the governmental or international contracts, all machines are within internal server loop and have no connection to outside servers. No data on status of equipment and applied parts used by engineers and programmers leaves the production facilities", the
Shvabe
's top manager told Mil.Today.
Zhidkov called smart machines capable to determine which part should be replaced in the course of production "one of the IoT tools that sweepingly becomes usual to Russian industry".
In Russia, such technologies are integrated under a blueprint for a common industrial cyberspace named "Industry 4.0" (4.0 RU). It debuted for the wide public at the MAKS-2017 airspace show, when Oleg Bocharov, deputy minister of industry and trade, in front of the press remotely manufactured a bolt for the MS-21 passenger liner on the SST-50 machine designed by
Stan
.
The 4.0 RU system evaluates ultimate cost of any high-tech hardware even at the designing phase through revealing the price of every single part or a unit. Designing process is digitized, which allows for online changing the parts' parameters and, thus, tracking the cost changes right on the display.
Each company connected to 4.0 RU system sends all data on its machinery, their performance capabilities and the workload. Based on that, a customer may find out what production assets are financially optimal, how long a component production would take, how to build logistics, etc.
Industry 4.0 implies the manufacturers' credit rating based on the completed projects. At the same time, producers may offer a client cooperation relying on the cost/benefit analysis of components production in each particular case, being guided by own priorities.