Another source representing GAZ Group told Mil.Today that the trials reports were at the defense ministry at the time, and their execution might take several weeks.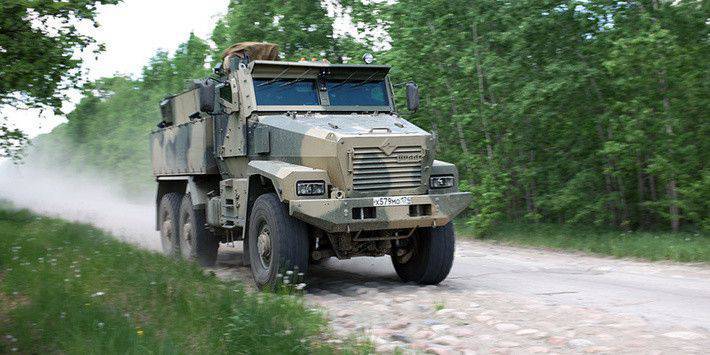 "Upon completion of paper issues, the armored trucks family will be classified as "O1", and then the military will recommend it for commissioning", he added. The interviewee noted that
Ural
hoped Russian army would sign a supply contract for these vehicles.
According to
Ural
's officials, the bonneted 3-axle version is protected better than the cabover variant,
Typhoon-K
. In case of explosion, that may be critical for saving lives of the crew and personnel onboard. Russian servicemen deployed in Syria told Mil.Today that bonneted trucks, even non-armored ones, are protected better than the cabovers.
Igor Zarakhovich, head designer of the special vehicles plant Remdiesel told Mil.Today that both versions, K and U, had the same protective capability, and the cabin design had no affects there. He was undecided though why the Russian military had been interested in both variants at once, made by Ural and Remdiesel.
Hardware components of the
Typhoon-U
family is 85-90% Russian-made, added the company's insider. In batch-produced trucks, that figure will be almost 99%. The 4x4
Typhoon-U
vehicles are already being supplied to the troops.
The Russian military plans to commission the
Typhoon
armored trucks in 2018, Col. Mikhail Osyko heading the arms procurement office announced in September.
The
Typhoon
armored trucks family was designed early in 2010's. Different versions of these vehicles reached troops in 2015, the trucks were used in the Syrian campaign as well. The
Typhoon
s are intended for transportation of personnel and cargo, and are cross-country capable. The truck's hull protects passengers from bullets and various types of explosive devices. The roofing is adapted for machinegun module.