"She'll leave the dockyard next year and be commissioned in 2019. Retrofitting of the second sub in the series,
Volk
, will finish after
Leopard
's handover", said the interviewee.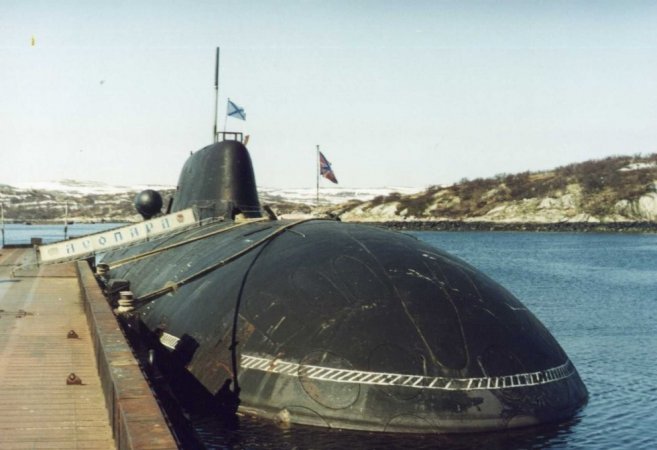 As for earlier reports,
Leopard
was supposed to return to the ranks in 2018. Thus, the submarine's delivery faced the one-year extension.
Modernization of the 3-generation attack subs includes renovation of weapon systems, radio electronics and sonars. In particular,
Leopard
and
Volk
will be capable to launch
Caliber
cruise missiles. According to
Izvestia
, combat features of these subs after upgrading will reach parameters of Project 885
Yasen
fourth-generation submarines.
"I doubt they might be advanced up to the Yasen level. Project 885 is a substantive breakthrough in Russian submarine industry. It is a great challenge to improve the previous generation subs up to this kind of standards. If they succeed – well done then", shared Andrey Nikolayev, an ex-submariner and founder of www.deepstorm.ru.
As for the expert, such delay in delivery of the submarines is accounted for the shipyard's heavy workload. Hopefully, while the technologies are mastered on
Leopard
, further subs would be upgraded faster, Nikolayev added.
K-328
Leopard
nuclear-powered attack submarine was built by Sevmash Shipyard and commissioned in 1992. In 2011, the sub was docked at Zvezdochka for interim overhaul and in-depth modernization.
Her sister ship, K-461
Volk
, joined the Russian Navy a year earlier, in 1991. The sub arrived at Zvezdochka in the summer 2014. Initially, the retrofitting was planned to finish in 2017.