According to him, beginning of serial construction of the salvage ships depends not only on timely funding but on the need to obtain the rescue system's operation experience as well.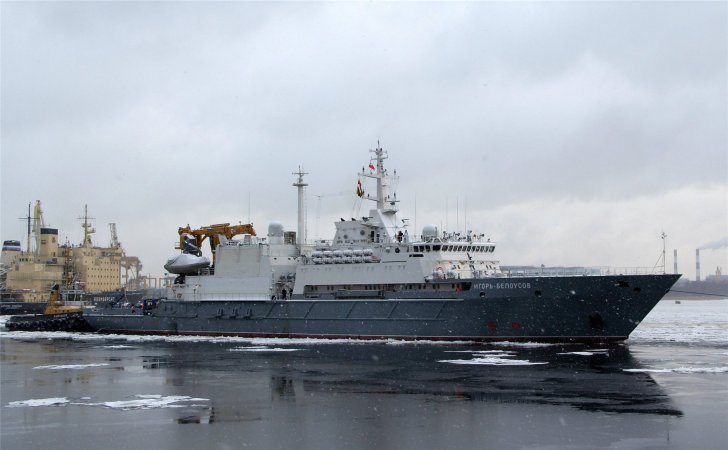 Project 21300 Igor Belousov rescue ship
"Beginning of construction of the serial ship depends on the time needed for operation of this salvage system, gaining of experience, further upgrades and designing of the deep-sea rescue system fully made in Russia", Vice Admiral Viktor Bursuk said.
He noted that Russian naval divers had never reached the 450-meter depth. "We've never worked with such equipment before; Russia doesn't have this kind of experience". Thus, one should assess the capabilities offered by GVK-450 and analyze correctness of the technical solutions, "and only after that build a new rescue ship".
Research and development works on the Russian-produced deep-sea rescue system GVK are scheduled in 2018, concluded Bursuk.
Aleksander Delyanov, director of Tetis Pro supplying the GVK-450 system for the Russian Navy, confirmed the admiral's words: "If the question is the next year, it is a scientific research of the possibility to design Russian salvage system".
By the way, in the future the ship's hull can be constructed alongside with the research works, noted Delyanov.
"However, before that we should define what kind of the hull shall be made. Personally, I have planned a part of these works, but it is still unclear if the Navy command approved that", concluded Delyanov.
Last Friday, November 24 Vice Admiral Viktor Bursuk told reporters that construction of the new
Igor Belousov
-class rescue ship was scheduled in the state arms procurement program for 2018-2027, and was expected after 2023. According to Bursuk, the Navy will order the ship in the second program period, i.e. within 2023-2027.
The Project 21300
Igor Belousov
rescue ship was developed in the Almaz design bureau in. The lead ship built by the Admiralteyskie Verfi shipyard was commissioned late in 2015. The ship's purpose is rescue of crews, supply of air, electric power and salvage equipment to distressed submarines. The Almaz bureau has already amended the project.