"The airplane is ready for trials now. However, there are some problems with onboard equipment, namely, the Zhuk radar. But these are not critical issues, and we plan to address them in the nearest future", said one of the insiders.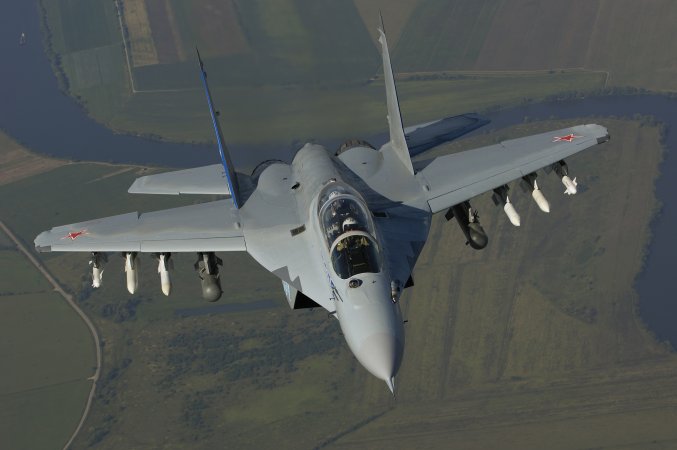 "The new radar ensures air warfare beyond visual line of sight, is capable to track up to 30 targets simultaneously and hit up to six of them in the air and up to four on the ground", said a spokesman of KRET, the radarís manufacturer.
Active phased array helps to increase target detection range up to 160 km, simultaneously operate in air-to-air and air-to-surface modes, identify and classify group and single targets, attack several of them at once with high-precision weapons, transmit tactical data to other aircraft and conduct electronic warfare.
MiG-35 (known in NATO as Fulcrum F) is a prospective Russian 4++generation multirole fighter. By 2020, the Russian Airspace Force is to receive 30 aircraft of this kind.