"We've tested the SR-10 demonstrator up to the spin. The plane spins off perfectly", Korolev said. The interviewee has performed 85 test flights on SR-10 and assured that the airplane had met all requirements for pilot training.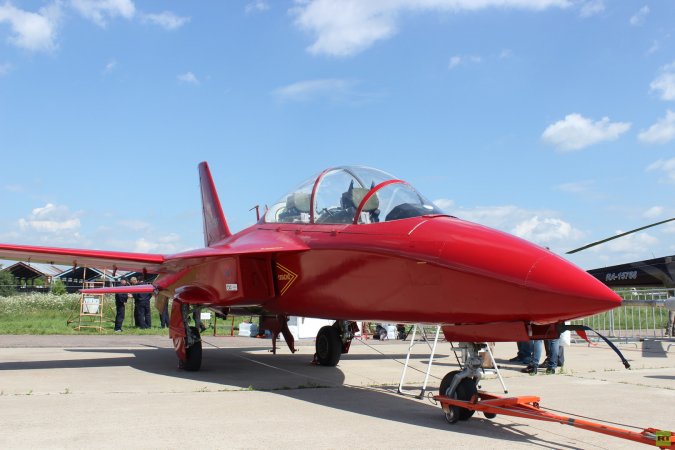 An insider in MAT design bureau confirmed to
Mil.Press Today
the suspension of the SR-10 project . "The money has not been granted so far", he concluded refusing to share any details.
However, upon receipt of the design documentation, the Smolensk Aircraft Factory is ready to launch assembling of SR-10, Korolev said. According to the pilot, the need for a new trainer is obvious. Currently used by pilot cadets, Czech-made L-39 airplanes are no longer manufactured. Their service lives will expire in the nearest years, so they should be replaced by new trainers.
Earlier on, it was reported that the state trials of SR-10 were deferred to the yearend.
For reference
SR-10 ('minus ten' means ten degrees forward-swept wing) is being produced since 2007. The airplane is designed for pilot training and participation in aerobatic competitions. It is also capable to act as a light assault aircraft. According to designers, the plane can perform all aerobatic maneuvers at peak loads from +8g to -6g. Aerodynamic configuration of SR-10 allows performing supermaneuverability elements typical for 4G and 4+G fighters.