"Late in 2017, taking into account the expiring service life of L-39, basic training airplanes in the Russian Airspace Force and over 40 countries, managers of MiG Corporation decided to design an advanced training system MiG-UTS on the basis of technological groundwork achieved in development of MiG-AT airplane", says the corporation's official reply to the request of
Mil.Press Today
.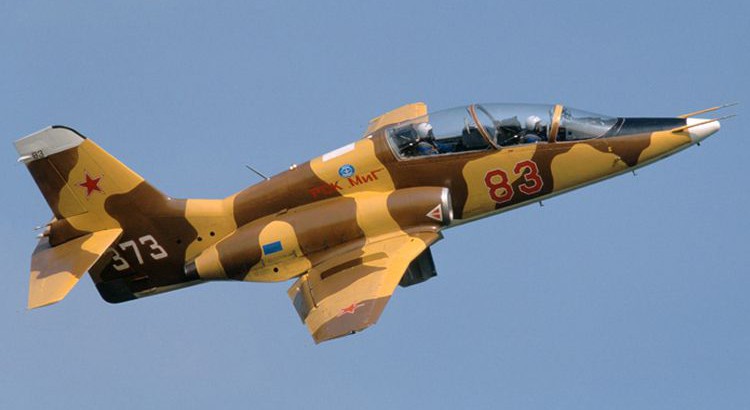 According to MiG officials, joint contractors have been already selected, and the working design documentation is being currently developed.
Interviewed by
Mil.Press Today
, insiders in aircraft industry are yet sceptic towards the chances of the new flight trainer to fit into the Russian pilot training system. A top-ranking source in
SAT Design Bureau
expressed doubts as of the need for the aircraft similar in dimensions with Yak-130 or SR-10.
The honored military pilot of Russia, Gen. Maj. Alexander Akhliustin insisted on the scrupulous approach in using several models of training planes at once. As for him, what is needed is clear understanding of the missions performed by the airplane. If they are only training, there is no need for several same-type models. If the missions are combat-training, the planes should be estimated by the entirety of characteristics, including localization of components production.
"What's the point of breeding dual-type variety? To me, the ministry (of defense – editor's remark) should run a proper tender, just like it was before, when they selected the best plane out of two or three ones. Now, what is also critical is components: if a plane is 90% made of domestic parts, it must be adopted. Sure, if only it complies with required tactical and technical characteristics", said the general.
Mikhail Grigoriev, the teacher at the Baltic State Technical University and the author of
Marketing in Military Exports
, took a favorable view of the works on MiG-AT-based flight trainer. "If sufficiently funded, the plane has excellent prospects and can be safely marketed abroad", summed up the expert.
MiG's press service told
Mil.Press Today
that the assembly, acceptance works and trials of MiG-UTS were to be held at Lukhovitsy Aircraft Factory. According to the officials, the company is ready to consider the possibility of licensed production in the territory of foreign customers.
Late in 2018, the light attack aircraft L-39NG for the first time took off in the Czech Republic. The manufacturer,
Aero Vodochody
plans to make the first production airplane in 2020. By estimates of Czech experts, within the next 10-15 years, air forces worldwide will need up to 3,000 flight training jets to train pilots of 4- and 5-generation fighters.
Aero Vodochody
plans to occupy a 5% niche in this market.
Valery Butymov
Have anything to add? Feel free to contact Mil.Press:
+7 (812) 309-8-505, ext. 102
;