Please tell us how you joined the military.
This is my second contract. Actually, I was preparing for military even before conscription. Iíve always known that the army is my life.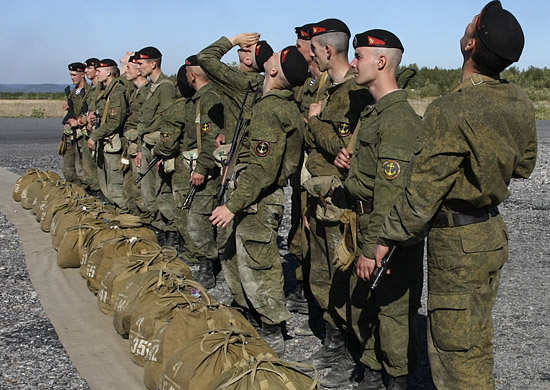 How about food? What do they usually give for breakfast, lunch and dinner?
Well, itís a pigwash, thereís no other way of putting it. The ration is different, but always goop.
In what conditions do you live, what kind of leisure activities do you have in the military base and beyond it? How do you spend holidays?
There are lots of nightclubs and strip bars outside the base. On the pay-day we Ďcontracted ruffiansí visit them, and local hookers are busy as bees all night long. But within the base itís horribly boring. We spend holidays as planned in the Ďred-day scheduleí. Two or three hours on the drill ground, then waiting for the leave permit, and finally no one wants to go anywhere.
What are your plans for career? What rank do you want to obtain in the military?
Iím a machine gunner, thatís the privateís position. During the second contract period I served in the motorized infantry battalion. Sure, one can be promoted to an officerís rank, but we lose an excellent machine gun then. Iím a dough boy, not an armchair warrior. Iím always with my friends at the forefront and donít skulk behind others.
Are you satisfied with current material status of your unit?
Thatís good enough, Iíve seen the worse. At least Iíve got a machine gun.
What do you think about combat efficiency?
At the first contact, my infantry battalion was able to down an enemy brigade in a frontal attack. Here things are good too, but must be better, more and stronger. One enemy must be killed at every heartbeat!