Dmitry Travin, Professor at the European University in Saint Petersburg, explained the benefits of privatization of Russian defense companies. According to the economist, selling of military industrial enterprises may attract private capitals and investments, that would help these factories to enter market and produce the money-making things. If this would not happen, directors of such companies sooner or later would have to fire people and phase down production, or not pay wages pretending the companies still exist, said the expert.
"Sure, privatization is good. Defense manufacturers may go without it only if the state is rich, has plenty of money and can place military orders not caring about market and competitiveness. For Russia, these times have passed. Now it is clear to everyone, and people expect very hard life comparable to 90-ies. With no defense orders, people then had to stay without wages and sometimes even without a crust. So, the most topical question today is how Russian defense industry will survive", Travin said.
According to the professorís belief, Russia missed an opportunity to privatize defense companies the most effectively, and now it is impossible to capture the full benefits from this action. Sanctions have cut the possibility to attract investments from Western countries, and Russian business even tries to remove capitals from the country due to bad economic climate. Thus, it wonít be possible to sell shares of defense companies at high pre-crisis prices.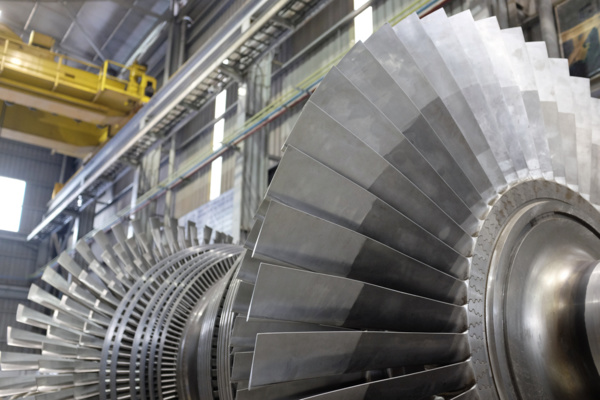 Elements of gas turbine engine
Another expert in economics, Aleksander Osin, director of analytical department at the Savements investment company, adheres to the opposite opinion. As for him, the key problem in privatization of defense companies is potential recurrence of 1914. Then private business was widely developed in Russia, and the First World War began at the same time.
"At that moment private business either couldn't or didn't want to provide the country with all required staff to conduct that war, and the country consequently collapsed", the expert says.
However, Osin pointed out possible benefits that privatization may bring. In particular, he emphasized that the growth of private sector in basic industries would increase mobility of this business, its activeness while following the market and effectiveness in short-term projects. However, in long-term planning, the state acts better, says Osin.
Reference
In mid January 2016, Denis Mantourov, Russian minister of trade and industry, accepted partial privatization of the Russiaís only manufacturer of helicopters, JSC "Russian Helicopters". Mantourov expressed hope that one-fourth of the company would be sold even within this year.