That was reported on February 19 by
Vedomosti
referring to sources in the defense ministry.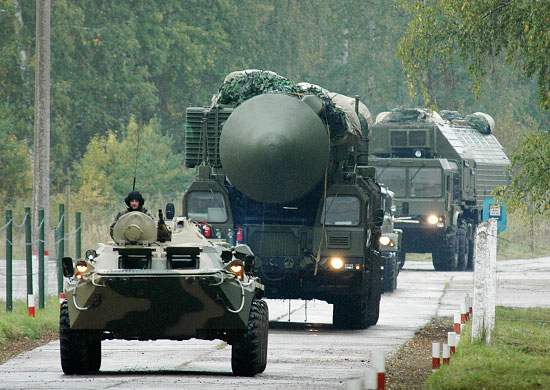 Russia's Strategic Missile Force
According to the source, larger part of the budget reduction will affect state defense order that is to be cut by 7 per cent (150 bln roubles). As is planned, this objective will be reached primarily through carrying of development costs for a number of low-priority projects over future periods, mainly, development of expensive systems in the field of conventional weapons for general-purpose forces.
Least of all, the cost reduction will affect development and procurement of weapons for Strategic Missile Force and nuclear-powered ballistic missile submarines. At the same time, development programs of a mobile railway-based missile system or fifth-generation strategic bombers can be suspended.
At that, it is planned not to edit costs for deployment of new commands, operation of Air Space Force in Syria, and defense manpower costs, reports
Lenta.Ru
.
Currently, defense budget 2016 provides for expenditure under the article "national defense" amounting to 3.14 trillion roubles (4% GDP).