"The deferral is caused by the dates of the
Army-2019
forum. Although there are no official documents so far, we're about to arrange
MAKS
between August 27 and September 1", said an insider in
Aviasalon JSC
.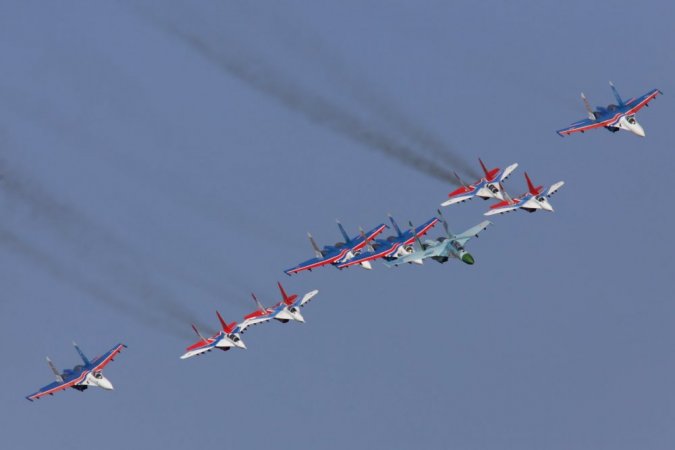 Aerobatic teams at MAKS air show
However, the event's official website still displays the old dates, June 23-28. According to the interviewee, the changes will not have any effect on the registration of participants that is going on since April.
An official from the Ministry of Industry and Trade confirmed the information about the request of
MAKS-2019
sponsors to defer the show for a month. Currently, the document is pending governmental approval.
As was recently reported, the Russian Defense Ministry decided to
hold
the
Army-2019
forum in June. Due to this, managers of the International Maritime Defense Show (IMDS) have to
postpone
the exhibition as well.
The International airspace show
MAKS
is held since 1993.
MAKS-2019
will take pace in Zhukovsky, Moscow Region. Earlier on, the minister of industry and trade Denis Manturov announced China would be Russia's partner at the air show.