Currently, YouTube bans video clips that demonstrate homemade production of firearms, ammunitions, high-capacity magazines or barrel silencers; promote sales of firearms or gun accessories, including high-capacity magazines, and tools that make arms automatic; explain how to make weapons automatic or semi-automatic; demonstrate how to install similar components on the arms or other versions, reports
BBC
.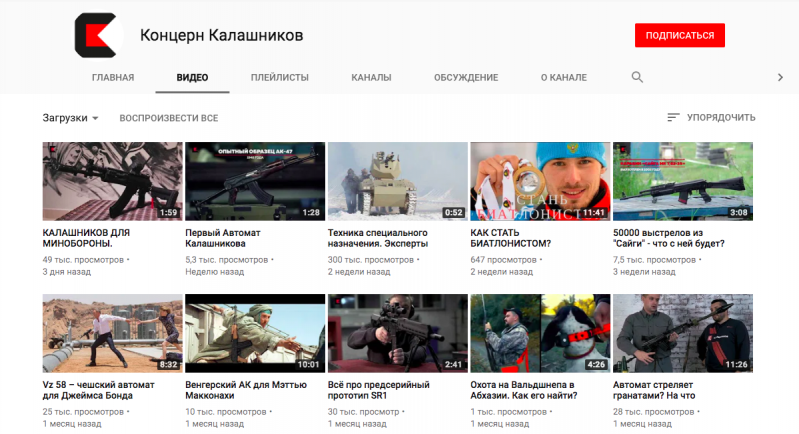 Kalashnikov's YouTube channel
In particular, the hosting deleted videos of American arms producer
Spike's Tactical
, blogger Jörg Sprave, the small arms reviewing channel
InRangeTV
.
According to Russia's Kalashnikov, no videos has been deleted from the corporation's
official channel
so far. "From the very beginning, we focused on development of our own platform (
Kalashnikov Media
– editors' remark) with embedded video player. Sure, we post some videos on YouTube, but prioritize home platform though. We have all content available in two languages there", Sofia Ivanova, Kalashnikov's director for external communications told
Mil.Press Today
.
Kalashnikov Media's video player
Earlier on, she
announced
that Kalashnikov planned to integrate the software for online purchasing of the company's products through video clips.
In the summer 2017, videos from Syria made by Russia's Federal News Agency (FNA) were put under sanctions. YouTube banned them for demonstration of "cruelty and violence". The FNA reporters decided to post their video content on Rutube then.