That was told by local citizens to information agency Voennoe.RF.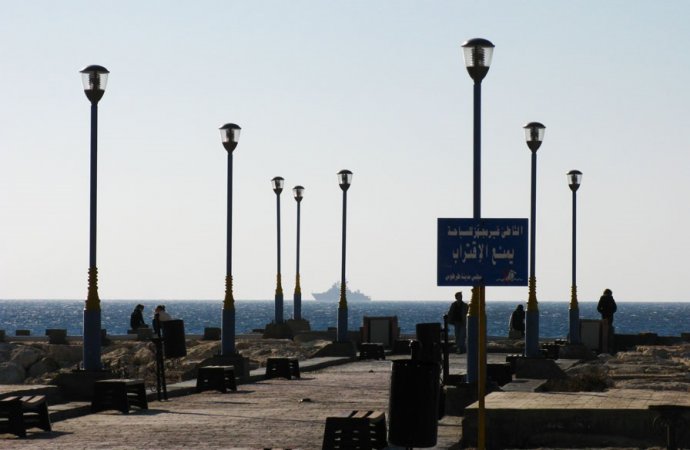 "We have no problems with water, but there are power cuts in daytime. I haven't note the exact time, but roughly the power is okay for three hours, and then it is three hours of blackout", explained a Tartus local woman.
According to her, the town faces no shortages of food and household products, everything is delivered on time. "However, all things are made in Syria, so quality is not very high", she said.
This information was also confirmed by an interviewee living in Latakia located 70 km away from Tartus.
At the same time, the far worse humanitarian troubles fell on the town of Aleppo. There are still neither power no water that were cut several days ago after a battle nearby the town.
As explained by the woman, such situation is by no means a novelty, since Aleppo and its neighborhood are often within air bombing zones. "In best days the town was electrified three hours a day, and even not all its districts. Aleppo spends weeks without power. Nevertheless, through four years people have adjusted themselves. The problem is that water stations supplying the town are electric-powered. In Latakia the situation is more bearable", said the woman.
Press service of Russian defense ministry failed to provide a prompt reply whether these problems affect Russian servicemen.
In addition, one of Latakia locals said Russian military staff was not seen in the town and did not leave the airbase. "Personally, I do like to see them in the town. We love Russian army, it protects us from being killed by ISIS *", said the interviewee.
It should be noted that during the armed conflict in Ukraine, the cities located deep in the rear faced no problems with electricity.
Reference
Tartus is a Syrian home port for Russian Navy's logistics center. It cannot be called a full-fledged naval base, it primarily serves as a refueling and minor repair station for naval ships deployed in the Mediterranean Sea.
Russian air base in Latakia hit the headlines on September 30, when Russia started a military campaign in Syria.
* - "Islamic State" – a terrorist organization banned in the Russian Federation.