"The Shairat base has 45 reinforced aircraft hangars protecting jets from shellings", said the newspaper's special correspondent for security affairs Elijah J. Magnier referring to a source in the joint Russian-Syrian-Iraqi-Iranian headquarters in Damascus.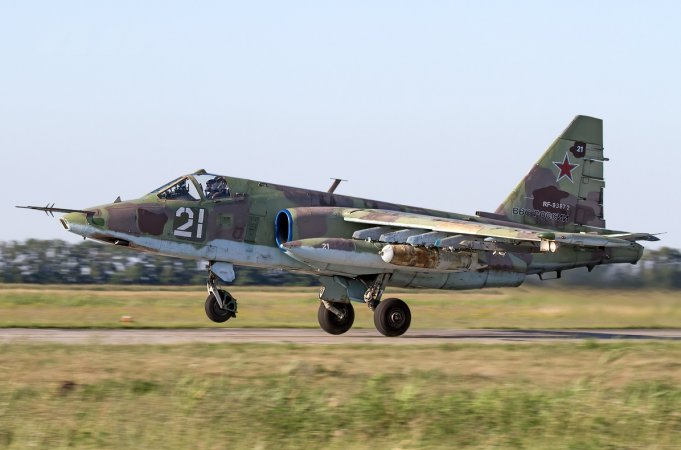 Su-25 taking off with FAB-500 bombs
According to the reporter, the airbase has a 3-km primary runway capable to accommodate aircraft of any type, and a reserve runway which preparation is being completed at the moment.
The author believes that the use of the Shairat airbase would increase number of Russian air group deployed in Syria up to 100 aircraft and more. Additional Russian troops to secure and maintain the base will be deployed in the region as well.
A source in Russian defense authorities told
Lenta.Ru
that the Shairat base is essential for further operations in southern and eastern Syria. "To carry forward attack in Palmyra and further to the east, in Deir-ez-Zor, the Hmeimim base is quite far away, especially for operations of attack aircraft and helicopters". As for him, earlier, the Russian Airspace Force have already used Shairat airport as a staging airfield.
Sources close to Israeli defense agencies told
Lenta.Ru
that works on preparation of the Shairat airfield were in progress. Partially this information can be confirmed by the data from the Flightradar 24 website indicating the activity of the Russian military transport aircraft near the air base, including transport aircraft An-124.