The Sunday airstrike missions are believed to be part of the final phase before the town will be liberated, the 
Sputnik
 reports, refering to Fars news agency.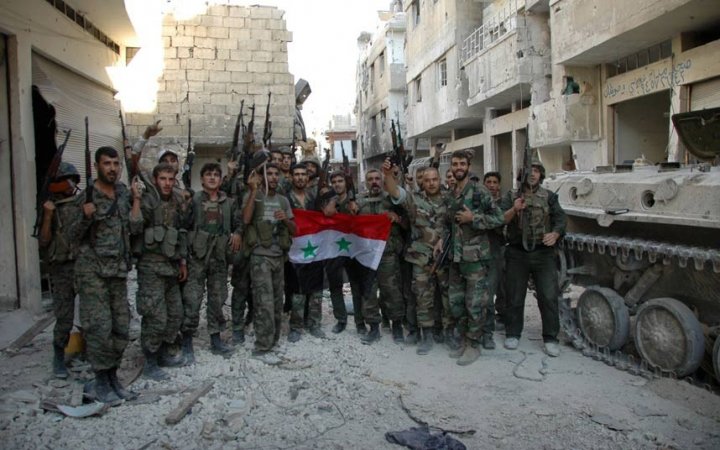 "The ground forces, including the Syrian Army, popular forces and Hezbollah fighters are waiting for the OK of the headquarter of the operation to launch their large-scale attack on the ISIL strongholds," anonymous sources on the ground say.
Retaking al-Quaryatayn from Daesh, also known as ISIL, is seen as a major step ahead of a large-scale operation to free neighboring Palmyra, the Fars news added, citing the sources. The iconic city, captured in May, is home to priceless Roman ruins partially destroyed by the terrorist group. The Temple of Bel, the Baalshamin temple and the Arch of Triumph are among the priceless pieces of ancient art which have already been lost. The temples were destroyed in August and the gateway built by the Romans was blown up in October.
The sources did not say when the operation to free Palmyra will take place but in recent days the Syrian Army has been making gains in the neighboring areas, killing dozens of militants, as well as destroying their infrastructure and weapons.
Damascus-led forces carries out their latest operations near al-Bayarat, al-Madina and al-Tamthylia.