"This is not idle talk, I am asking for permission to go there and participate in special operations," Ramzan Kadyrov said. "Being a Muslim, a Chechen and a Russian patriot I want to say that in 1999 when our republic was overrun with these devils we swore on the Koran that we would fight them wherever they are," the Chechen leader said. 
Russia Today
 quotes him.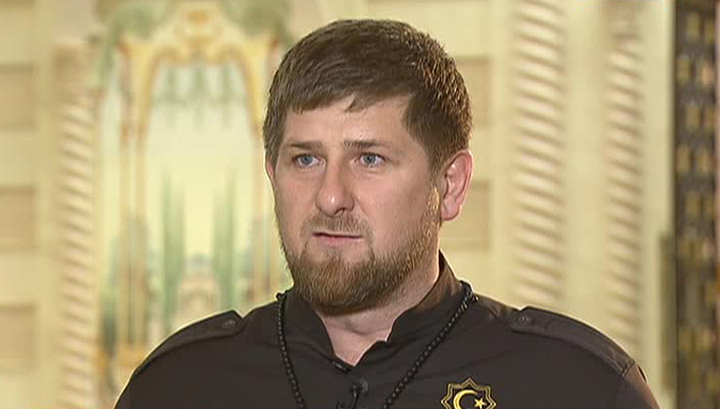 "But we need the Commander-in-Chief's decision to do this," he emphasized. According to the Russian Constitution, the president is also the commander-in-chief of the military forces.
Kadyrov also noted that Chechen special forces units were at a very high level of combat readiness and promised that "as soon as the terrorists in Syria understand that we are heading there they will very quickly get out," adding that terrorists have little experience of real warfare. "We know them because we have destroyed them here, we have fought them. And they also know us," the Chechen leader said.
At the same time Kadyrov acknowledged that the fight against the IS threat must not be limited to power methods, but should also include education – the younger generation must be taught that extremist groups use the wrong interpretations of the Koran.
Earlier this month, the head of the Chechen republic reported that a charity foundation named after his late father was providing aid to Syrian refugees in Germany. Kadyrov wrote on his Instagram account that charity workers took almost 2,000 refugees for a holiday meal in the city of Kiel and that the foundation was providing German refugee camps with school furniture and equipment for children's playgrounds.
This week the Russian Air Force started to deliver surgical strikes on terrorist positions in Syria after the country's upper house unanimously voted on Wednesday to endorse President Putin's request to deploy the nation's military abroad to fight terrorism. The head of the presidential administration, Sergey Ivanov, emphasized that Russia would not be involved in any ground operation - aid would only be in the form of airstrikes.