According to him, the robot will be upgraded for the depth of 2-3 km by the next winter and try to reach the lakeís deepest point.
Moby Dick
was tested in April 7-14 and became the first Russian underwater robot reaching such depth. The submersible explored the Baikalís bottom at 650-meter depth and dived down to 850 meters. The descent and lifting were powered by own engines. Initially,
Moby Dick
was planned to reach the 1,000-meter depth, however, the diving site was chosen improperly, so the distance from the surface to the bottom exceeded 1,200 meters.
The submersible is created especially for deep waters, emphasized Mikhail Loktionov. Russia has never operated underwater robots at such depths, he added proudly.
Evgeny Tatarenko, professor at the Information & Measurement Hardware Department at the Samara State Technical University and the underwater robots designer, in the interview to Mil.Today said the Moby Dickís dive was a serious success. He emphasized the complexity of such operations as deep waters impose strict requirements for the robotís hull strength, engines power and connection cable.
Cables for
Moby Dick
are produced by a Russian company, however, the submersibleís manufacturers refused to mention its name.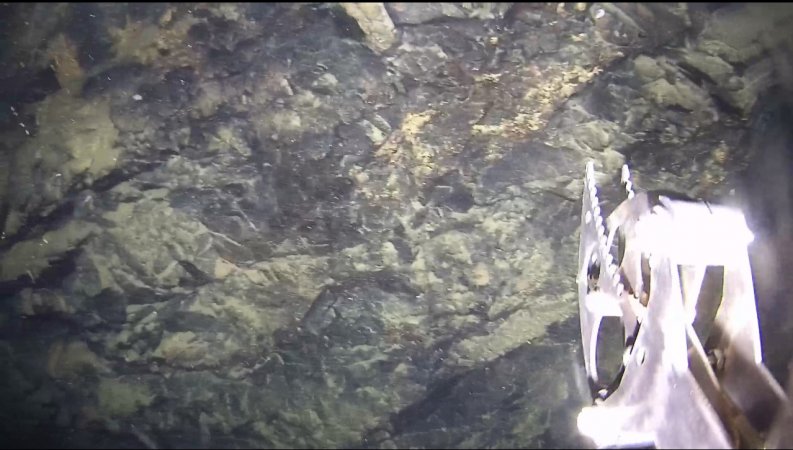 The Lake Baikal at 650-meter depth, photo taken by Moby Dick deep-sea submersible during the trials
Volgograd Underwater Robotics Laboratory
According to the
Moby Dick
ís designer, the project is the most compact and cheap underwater robot in its class.
Moby Dick
weights about 15 kg. American and Japanese bathyscaphs that reached 10-km depths of the Mariana Trench are massively larger.
The underwater robotics laboratory was established in 2000. The company has produced about half-dozen submersibles for Russian and foreign customers.