PARTNER'S MATERIAL
"The new project has embodied the best experience of the batch-produced aircraft targets E2M, E95M, E22M and E08M", the manufacturer's spokesman told Mil.Today.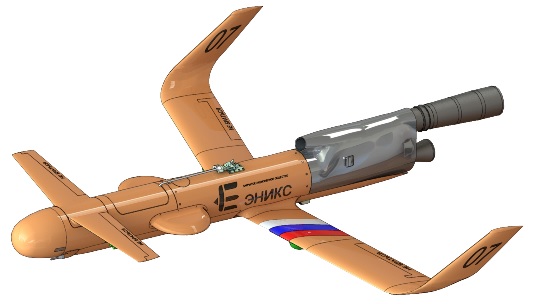 According to the interviewee, E17M is the advanced version of the ground-launched aircraft target E95M massively produced for combat training and tests of air defense systems.
In terms of its characteristics, the new target drone is better than its predecessor: flight speed is increased up to 400 kph. Maximum launch height is 1,500 meters above sea level, operating temperature is up to +50°C. The drone is capable to land on unprepared stony sites.
The designers added that such features were achieved thanks to the new type of fuel combined with the upgraded engine design. That helped to reduce the frontal resistance and positively affected flight and maneuvering properties.
E17M is capable to change appearance and be operated either with short wings for air-launch from helicopters, or with long ones for pneumatic launch.
"Primarily, aircraft target drones are needed to test new missiles", the anonymous expert of JSC Strela told Mil.Today. Using a new missile against the plane is expensive, target drones are much cheaper, he added.
The ENICS representative said the E17M target would preserve all the best features of its predecessors: "Assembling and dismantling without any tools, stand-alone operation and multiple-use capability. The new project will easily replace all available aircraft targets, as it is compatible with all launching and control facilities".
"Our air target drones have proved themselves both on Russian and foreign markets", summarized the company's spokesman.
ENICS is engaged in designing, production, and massive delivery of unmanned aerial systems for different purposes.