"One of the digital design innovations planned for use in the Russian aircraft industry and installed in the company is the virtual reality room", says the report.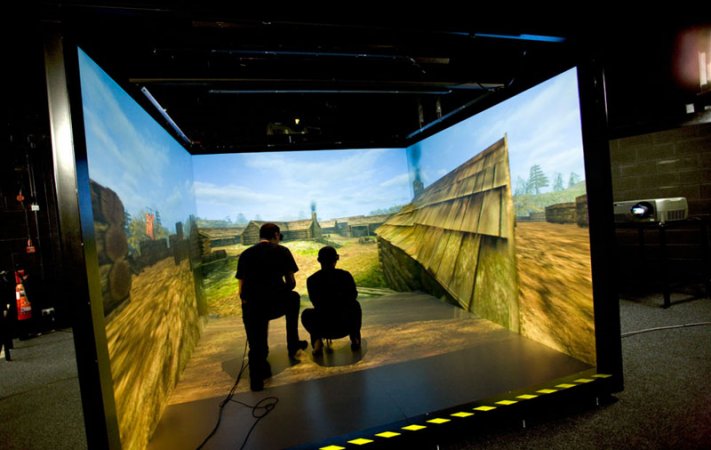 "Sure, virtual reality rooms must be definitely used at aircraft companies. First, that'd sharply reduce costs of airplane engine tests. Second, there would be much less designing errors", a Tupolev expert in VR-rooms told Mil.Today.
Such room represents a multisided (3-6 screens) 3D projection system. It helps several users simultaneously manipulate complex 3D models at one-to-one scale. This technology provides the best immersion effect that can be achieved at the moment.
"VR-rooms are mostly used by industrial companies. The technology allows simulating of any production process and training program with a reasonable degree of realism, without wasting materials and wearing equipment", explained Yan Shevchenko, director of GD Forge specialized in development of virtual/augmented reality software.
According to him, basic distinction between VR-rooms and VR-helmets is the full-immersion effect. "You move around, see your avatar, feel the room size. Different scenarios are optional. All control systems and task accomplishment algorithms are automated", Shevchenko added.
Presently, VR-rooms are used for virtual modeling, ergonomic tests, marketing studies and training. Major buyers of such equipment are manufacturers of cars, airplanes and ships.
Mil.Today, however, failed to receive any prompt comments from the Tupolev's press service.