The
Mowgli-2M
thermal imaging sight is designed for detection of targets in night conditions and their engagement with man-portable air defense systems (MANPADS)
Igla
/
Igla-S
/
Verba
. Also, the sight is mounted on MANPADS-launching systems
Djigit
,
Strelets
and the ship-based
Gibka
.
Besides, the
Mowgli
sight is a part of the antiaircraft sniper's automation facilities set (KSAS 9S935) developed by the Smolensk-based JSC
NPP Izmeritel
. In its turn, the set is integrated into the
Barnaul-1
tactical automated control system.
The technology is based on non-cooled matrix microbolometric receivers. Last year Russia began preparations for mass production of home-made matrixes, while they were imported from France before.
Batch production of the
Mowgli-2
night vision sight started in 2014.
9К333
Verba
is a new Russian man-portable air-defense system designed for destruction of low-altitude air targets at opposite and pursuit courses in conditions of false thermal noise. It also hits low-radiation targets like cruise missiles and UAVs with high probability. MANPADS
Verba
was commissioned in 2014.
The
Mowgli
sights are also mounted on the
Verba
's predecessor, MANPADS
Igla-S
, just like on
Igla-1
and
Igla
systems.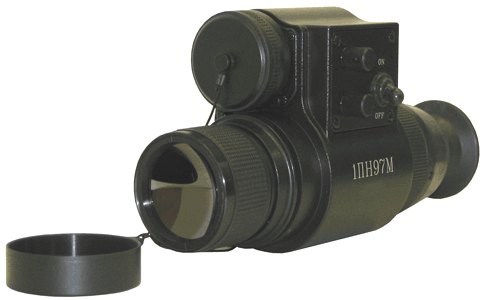 Thermal imaging sight Mowgli-2M
The
Igla-S
system is currently used in the
Gibka
ship-based air defense systems and in the
Strelets
modules on assault helicopters. "
Verba
equipped with the
Mowgli
sight will go the same way", said Valery Kashin, chief designer of the scientific and production corporation Engineering Design Bureau, a member of the Precision Systems holding led by the Rostec state corporation.
JSC LOMO continues development of sights for man-portable air defense systems, says the company's annual report 2015. For instance, it has completed the two technical projects, i.e. a daylight sight and a thermal imaging sight on non-cooled microbolometric matrixes.
Speaking of the civil products, at the Petersburg naval show the JSC LOMO will present the DLL-12 laser range finder based on the up-to date hardware components. In 2015, the company sold two such devices, in the last year it was planned to sell eight of them.
The information about products to be demonstrated by military-oriented companies at the International Maritime Defense Show is published at the IMDS topic section on FlotProm.