According to the technical specifications available to Mil.Today, a selected company will be obliged to develop a 16-core microprocessor (CPU) to substitute imported analogs by the end of 2020. "The CPU is intended for multifunctional and specialized data processing with teraflops and petaflops performance ranges in weapon systems, military and special equipment, as well as industrial systems", state the project design docs.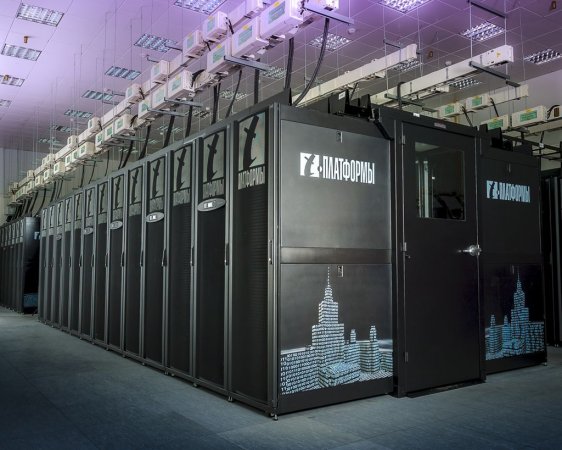 1.7-petaflops supercomputer Lomonosov
Over three years, a contractor is supposed not only to create pilot samples but master batch production of microprocessors. One of the key requirements is program compatibility with
Elbrus-8S
and
Elbrus-8SV
processors at binary codes without retranslation. According to an insider of Mil.Today, it practically means that the order most likely will be won by JSC MCST that developed these processors.
Konstantin Trushkin, marketing director at MCST confirmed that the company would attend the government tender, though refused to name potential competitors. "What I can assure is that such sophisticated microchips have never been designed in Russia yet", Trushkin told Mil.Today.
The MCST representative did not elaborate on the scope of funding allocated for the RD project, however, his counterpart from another Russian CPU manufacturer suggested that 1.8 bln is "quite enough" for a contractor that would have no need to acquire intellectual property rights for
Elbrus
architecture to ensure compatibility of the new CPU.
Both interviewees agreed that the new processor would compete with teraflop-class CPUs made by
Intel
,
IBM
, or
Hewlett Packard
.
FLOPS is a unit of performance indicating how many floating-point operations a system can perform per one second. One teraflops means that a system can perform 1 trillion operations per second. In 2012, officials of the Sarov Nuclear Center announced that performance of their supercomputer would reach 1 exaflops, which corresponds to 1 million teraflops. The military supercomputer of Russia's National Defense Control Center has performance of 16 petaflops (16,000 teraflops).