Glider-2.5
is a new version of the experimental testbench laboratory jointly developed by the St. Petersburg Marine Technical University (SPMTU) and JSC
Oceanos
. The autonomous unmanned submersible (AUS) is a glider that moves by variation of own buoyancy.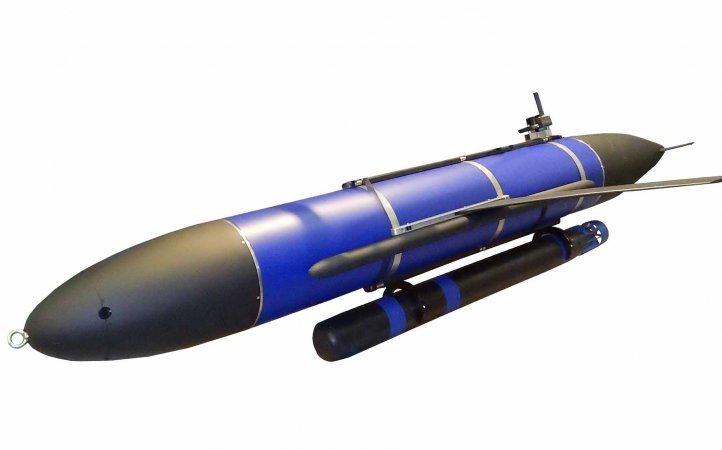 "Its principal distinction from the previous versions is better characteristics, improved controlling accuracy and heavier payload", Igor Kozhemiakin, head of the defense RD projects department at SPMTU told Mil.Today. The previous version of the underwater robot,
Glider-2.0
, completed trials last year, added the scientist. It could operate independently and spend up to half-year under water.
Currently, the St. Petersburg engineers hold tests in mounting of various sensors and systems on their invention.
The Glider-2.5 developers consider the transportation of research microcraft by the unmanned underwater mothership.
Their counterparts from the Samara-based consortium MAKO are working on the similar projects. For instance, the MAKO insider told the Mil.Today's reporter about a modular glider concept.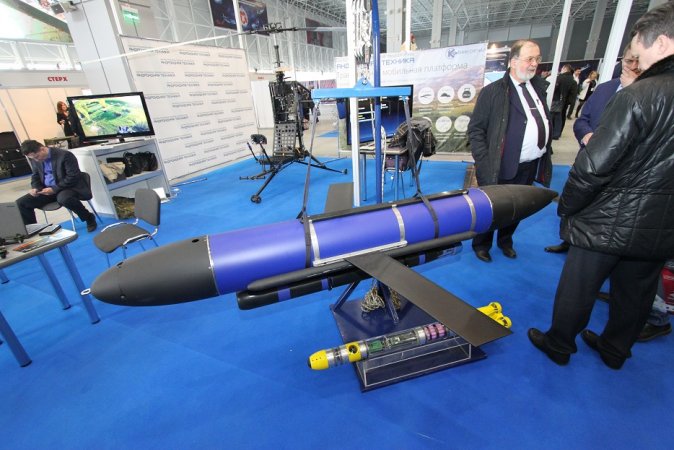 According to Kozhemiakin, for the last two years SPMTU and JSC
Oceanos
have been proving the glider propulsion theory proposed by Russian scientists Kirill Rozhdestvensky and Vladimir Ryzhov. "The theory works, and that's the key outcome", the researcher said. Moreover, the "stuff" developers have figured out the long-term benefits of the platform and presented "a set of various applications, with due regard to minimization of power consumption and dimensions".
Also, the St. Petersburg marine developers began to elaborate interaction between the glider and different kinds of robots, being created in the SPMTU students' design bureau jointly with JSC
Oceanos
.
The Russia's leading companies engaged in glider technologies are MAKO Consortium (Samara) and the joint venture of SPMTU and JSC
Oceanos
(Saint Petersburg). Scientists of the both organizations are graduates of the same school founded back in Soviet times, Yevgeny Tatarenko, one of the MAKO glider designers told Mil.Today. According to them, it was Samara engineers who tested the first glider then, and their Petersburg counterparts did that four years later. "Now both scientific schools go their own ways, but we do contact and interact with each other, and may restore the joint work in case the military want us to and provides funding", he added.
JSC
Oceanos
, the underwater technologies scientific and production enterprise, is a private company specializing in engineering and implementing of underwater technology projects. The company was established in 2003 in Saint Petersburg.