The competitors were the portable droneguns jointly designed by the 4th Research Institute of the Russian Defense Ministry and LLC Location Workshop (
LocMas
), and the navigation field replacement system developed by a company not named publicly.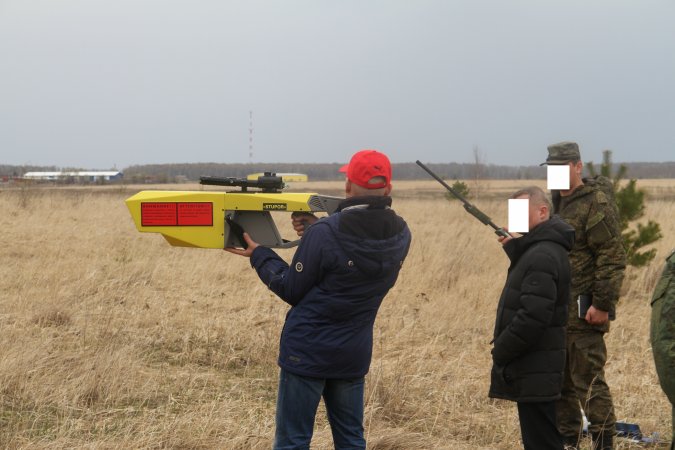 Testing of the dronegun at Kolomna range
The tested systems one by one applied electromagnetic waves against military UAVs
Orlan
,
Granat
and
Eleron
, as well as the most commonly used civil one,
Phantom
. The tests were held at different distances, starting from 50 meters. Then the distance scaled up proportionally until the effect of the suppression systems ceased.
STUPOR designed by
LocMas
managed to neutralize the civil UAV at 650 meters. The dronegun partially interrupted operation of
Phantom
at 650-850 meters. However, none of the tested systems could cope with the military drones. They interfered in the UAV navigation via GPS channels, but failed to damage Russian GLONASS positioning system.
"The point is that the military drones use other data links that operate within secure band", Dmitry Klochko, the
LocMas
director, shared with Mil.Today. He added that using "military" frequencies the dronegun would "land" even a tactical UAV.
The test report was made up following results of the trials. It will become a basis for the military to make a decision regarding the further developments in this area.