According to him, the military, industrialists and the USC are concerned over the digitalization program being implemented very slowly, and now the industry and the Navy are trying to speed up this process. The delayed mastering of fully digital ships designing, lack of digital models and insufficient data exchange impede execution of the state defense orders.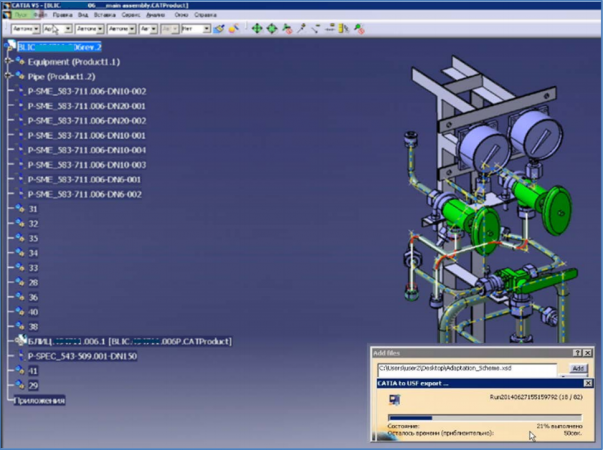 Besides, by December 2019 shipyards should adjust the process of prompt entry of data regarding the orders execution progress into the common electronic system, added the source.
The process is impeded by slow implementation of the
Verf-M
research and development project, another source told to
Mil.Press Today
. The project named "Development of the specialized software package for designed construction management of maritime craft and facilities, creation of the common industrial reference data system" (codename
Verf-M
) was announced for tender in 2016. Customer is the Ministry of Industry & Trade. The R&D project is being performed by the Russian Technological University (MIREA) and also involves the company named
System Dynamics
. Cost of works is 259 mln rubles.
The
Verf-M
project has a secured part, which will be soon accessed by the special military structures, Scientific & Research Institute for Naval Shipbuilding and Weaponry, and other associated parties.
In the interview to Mil.Press Today, an anonymous director at one of St. Petersburg-based design bureaus criticized the process of the R&D project execution. As for him, the project is not integrated into the systematic digitalization efforts of USC and does not meet the concept of design institutions and shipbuilders.
Another expert, deputy director of a leading design bureau shared that the deadlines for the digital model's implementation could be easily deferred up to middle 2020's.
An insider of
Mil.Press Today
in USC explained that the company's project
100% Digital
implementation was retarded by the security and secrecy issues. By the way, none of the current Russian CAD systems meets requirements formed for the project of fully-digital designing.