The Project 14400 vessel is designed for training of deck-based helicopter pilots in order to be prepared for flights in ship conditions.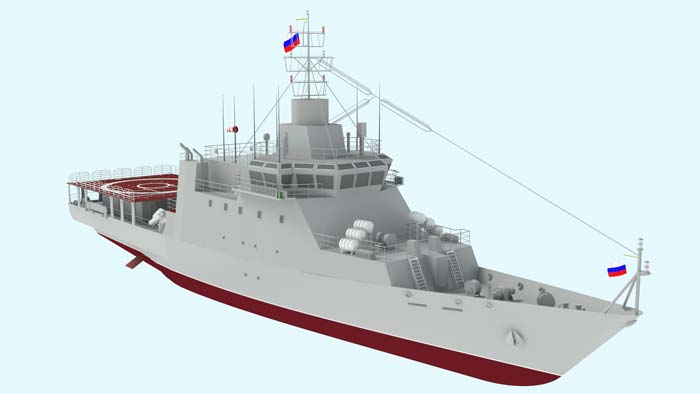 Project 14400 special-purpose ship
The ship's orderer is the Krylov State Research Center. The project was developed by Baltsudoproject Design Bureau.
"The Shiprepairing & Shipbuilding Corporation has never built such vessels before. Attendance in this project will help us in getting an invaluable experience and become a new development stage of the Russian naval shipbuilding", says the yard's press release.
An informed insider told
Mil.Press Today
that the ship was designed for the Azov Sea conditions. Thus, the vessel will serve within the responsibility area of the Black Sea Fleet.
According to another source, the ship most likely will be attached to the 859th Naval Aviation Combat & Conversion Training Center based in Yeisk onshore the Azov Sea.