"In the framework of cooperation with the Era Military Technopolis, we are the first to implement the R&D project of the solar powerplant equipped with the sun tracking systems. Its testing will help to determine potential use of such technologies in Russia", the company's press service told
Mil.Press Today
.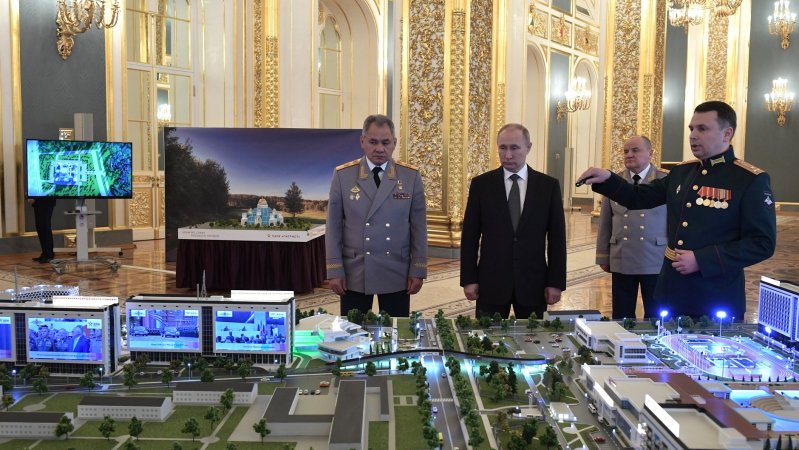 Demonstration of the Era Military Technopolis project
An anonymous technologist of one of Russian research centers explained advantages of such system before a common solar power station. "Traditional solar powerplants are adjusted at optimal average angle, while the sun tracking system helps the panels to turn for an optimal position to the sun. The sun goes along the horizon, and the panel tracks it", he explained. The interviewee added that such technology helped to increase energy production by 30%.
In addition,
Hevel Group
wants to offer the military other solar energy products. "This can be a drone boat to patrol water borders, a mobile solar powerplant for exercises in the regions hardly accessible for fuel supplies, a solar tent for camps deployed in emergency areas, or a battery charger", says the company's official reply on the inquiry sent by
Mil.Press Today
.
An insider in defense industry supervising alternative energy sources shared that substitution of solar powerplants for excessively noisy diesel generators was urgent task for the Russian military.
On February 22, 2018 it was reported on the defense ministry's decision to found a military technopolis in Anapa. The scientific center is supposed to assist in search, development and integration of advanced projects, breakthrough ideas and technologies for the sake of strengthening of Russia's defense capability.