Among the key areas of the strategy implementation listed on
Made in Tatarstan
website are diversified development with annual growth of revenues and income by 10-25%, upgrading of production facilities, integration of lean technologies, export access, and attraction of high-qualified personnel.
Thus, by 2023
Remdiesel
plans to reach annual revenue of 30 bln RUB and income of 1 bln RUB. Share of civil products shall be 50%, share of export - 15%. Therefore, 35% of products will be made for Russian security agencies. At the same time, experts forecast growth of the company's orders from the Russian defense ministry in the heavy wheeled chassis segment.
"In the state arms procurement sector, there are some reasons to be hopeful. The military consider a refusal from the MZKT chassis, in this case a range of heavy-class special multiwheeled chassis (made by Remdiesel – editor's remark), along with products of Bryansk Automobile Plant (BAP), will become a priority", Col. (Ret.) Viktor Murakhovsky, head editor at National Arsenal magazine told Mil.Press Today.
The expert reminded that Russia was currently deploying a repair/evacuation regiment in every military district and a repair/evacuation battalion in every combined-arms army. They use trailer tractors for evacuation of armored vehicles to collection points. Viktor Murakhovsky says the military may order hundreds of such trailers. As for him, in this sector
Remdiesel
is competed by BAP. The lighter vehicles made by
Remdiesel
, armored rovers
Typhoon
, are considered as a solution for mech infantry brigades. Besides, the expert says Russian National Guard is interested in them as well.
In the presented
Made in Tatarstan
project,
Remdiesel
announced a top-priority investment project, the full-cycle import substitution for spare parts and components in accordance with international standards. This year, it is planned to launch the project at the company's expense and the Industrial Development Fund's loan, and in Q1 2020, to drive the new production facility up to the rated capacity.
According to the company's press service,
Remdiesel
joined the
Made in Tatarstan
project recently in 2019. Core targets of the program are presentation of Tatarstan's industrial potentials and promotion of local companies abroad. An informed insider of
Mil.Press Today
shared it was typical to invite foreign delegations for demonstration of industrial capabilities of the region.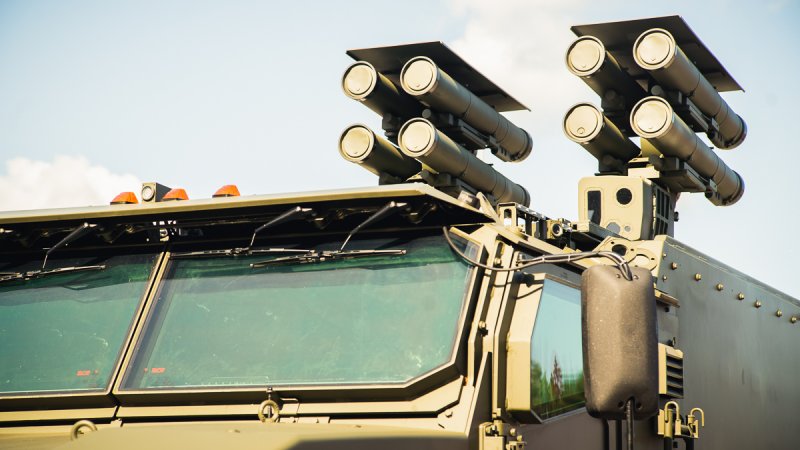 Antitank missile system Kornet mounted on Typhoon K-53949 rover made by JSC Remdiesel
Andrei Sergeyev, Mil.Press Today
In October 2018,
Remdiesel
celebrated the 40-year jubilee. The company delivers services for engines and aggregates of
KAMAZ
and
Ural
trucks,
MT-LB
tractors, and produces in-house vehicles of
Typhoon
and
Tornado
families. At Army-2018 forum, the plant
presented
the self-propelled
Kornet
antitank missile system mounted on K-53949 highly-protected chassis, the tactical medevac vehicle designed under R&D project
Linza
, and the streamlined airborne rover K-4386
Typhoon-VDV
.