The representatives of the Russian Ministry of Defence, the Northern Fleet Command and the Belomorskaya naval base as well as the administration representatives of the Arkhangelsk Region and Severodvinsk are to participate in the ceremony, Russian Defence Ministry reports.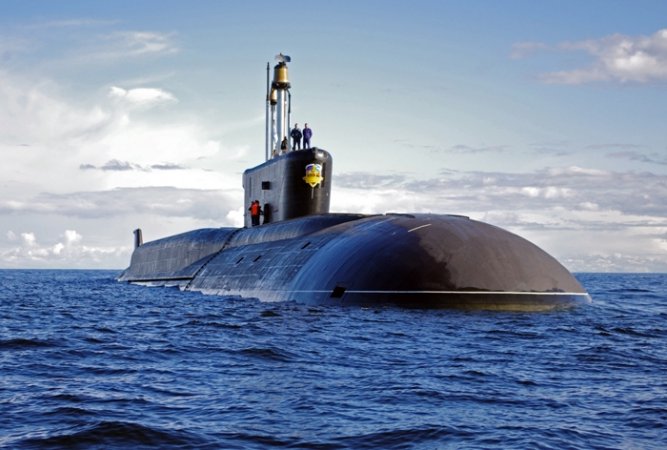 Borei-A-class nuclear submarine
Three Borei-A-class nuclear missile submarines Knyaz Vladimir, Knyaz Oleg and Generalissimus Suvorov are already being constructed at the "Sevmash" shipyard.
Knyaz Vladimir is the flagship of the Borei-A-class atomic submarines, date keel laid - June 30, 2012, currently under construction. Knyaz Oleg - first serial Borei-A class nuclear submarine, date keel laid - June 27, 2014, also is being built. Generalissimus Suvorov-second serial Borei-A-class submarine, date keel laid - December 26, 2014.
According to the Deputy Commander in Chief of the Russian Navy Vice Admiral Viktor Bursuk, the most advanced technologies and the latest innovations in the sphere of shipbuilding are employed in the process of Borei-A-class (which is evolution of Borei-class series) missile submarine construction.
Borei-class submarines are designed by JSC Rubin Central Design Bureau (Saint-Petersburg). The Borei-class submarines are constructed strictly in accordance with the requirements of the Russian Navy Main Command.
Vice Admiral Viktor Bursuk stated that the Borei and Borei-A classes of fourth generation nuclear missile submarines, equipped with Bulava system ballistic missiles, were presumed to become the basis of the Russian Naval Strategic Nuclear Forces for the nearest decades.