The source said that the flagship trawler, the Alexander Obukhov, would also be postponed to May 2016: "Because of the large amount of tests on the high precision weapons, the commissioning of the flagship, the Admiral Gorshkov, to the Navy will be moved to the end of next year," the source told RIA Novosti.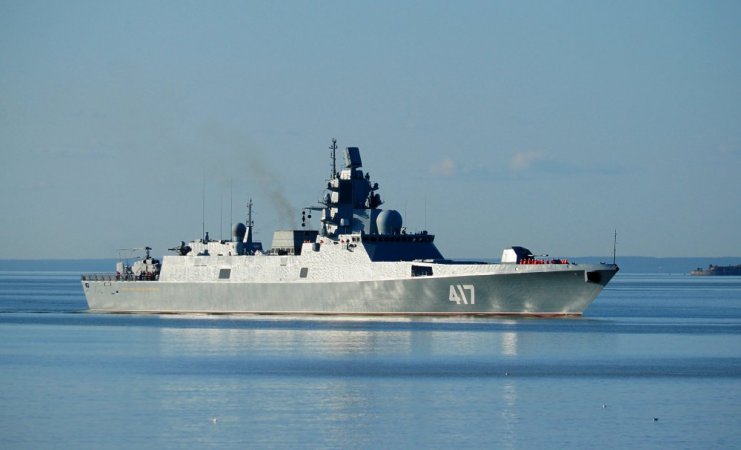 The Admiral Gorshkov is the first in a series of six Project 22350 frigates to be produced by Severnaya Verf shipyard in St. Petersburg under contract for the Russian Defense Ministry. This class of frigates can stay up to 15 days without resupplying, and has a displacement of 4,500 tons, with a speed of 29 knots.
The Admiral Gorshkov can accommodate 210 crew and huge arsenal of weapons, including a 130-mm A-192 gun, the Oniks 3M55 (SS-N-26) anti-ship missiles and the Poliment-Redut shipborne air defense system.
The 890-ton Alexander Obukhov, designed by the Almaz Almaz Central Marine Design Bureau, was introduced at a ceremony in St. Petersburg in June. The minesweeper, developing the speed of up to 16.5 knots, has a crew of 44. Its main function is to search for and liquidate mines in the waters surrounding marine bases, 
Sputnik
 reports.