The General Procuracy has already became interested in that letter, writes the newspaper. The agency is conducting an inspection to make certain about implementation of federal laws regarding substitution of imported products. Prosecutors also want to check legality while using of budgetary funds allocated for innovative projects.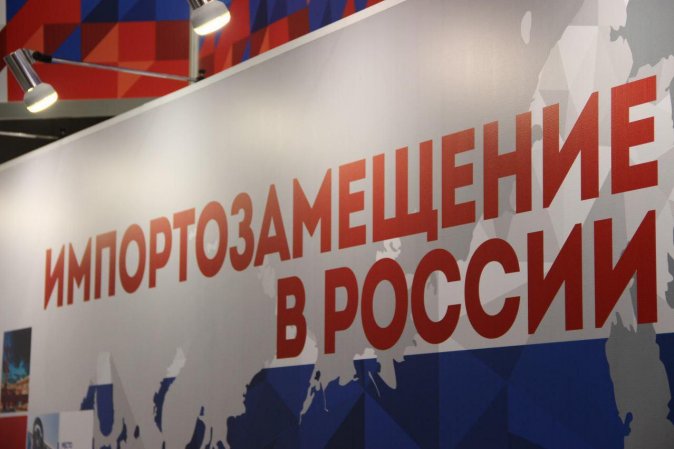 Banner "Import Substitution"
According to the source, although there is no any direct relation between actions of FAS and the General Procuracy, outcomes of both inspections will be presented to the government and the presidential administration.
Lt Col Vladimir Deryabin representing the defense ministry told reporters that production of military hardware "is under strict control" of the defense agency. "So, there's no question of any forged components in products made for the military, no way", he said.
In 2011, Russian government adopted the resolution imposing bans and restrictions on foreign products intended for needs of national defense and security. On January 1, 2016 the law was amended, so that it is allowed to acquire foreign goods and services for military needs only in case there are no analogs at the Russian market. The decision regarding procurement of foreign equipment is upon the Ministry of Industry and Trade.