"Minesweepers, diving boats, hydrographic survey vessels and the area-closing antisubmarine ships are searching for the helicopter. The assets involved in the operation rotate daily. The depths in the search area are about 40 meters, so the submersibles are engaged, too", said the interviewee.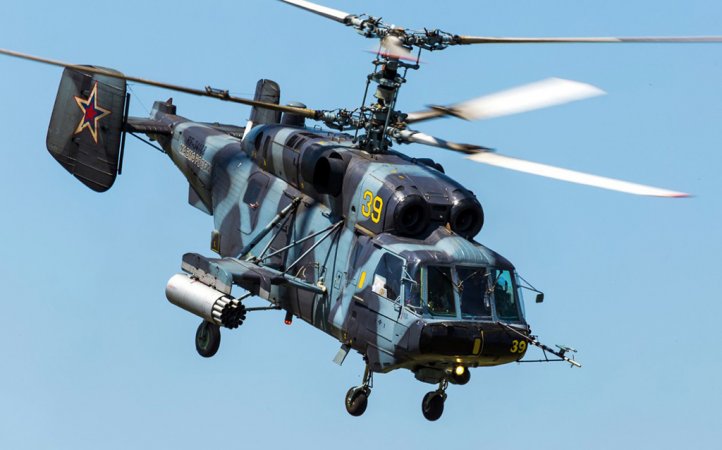 Ka-29 deck-based transport & combat helicopter
Air component is not attending the search operation so far. Press service of the Western Military Command confirmed that the operation continued, though declined to disclose any further details.
The Ka-29 helicopter crashed around midnight on Thursday, April 12, during the deck landing drill. As a result, both test pilots of the helicopter manufacturing company died: pilot-in-command, class I test pilot Col. Vitaly Lebedev, and class I test navigator Amangeldy Kurmangaleyev. The ship sustained no damage.
On the same day, April 12, the Greek fighter jet fell into the Aegean Sea off the Skyros island. The pilot died. The plane was found same day at the 75-meter depth.
According to the sources at the Yantar Shipyard, the searches are complicated by the fact that certain impact point is unknown. So far, only the navigator's body and an oil spot are detected; the latter could have been drifted far away though.
The Ka-29 tragedy will not affect the state trials of
Ivan Gren
landing ship, the Yantar Shipyard officials assured
Mil.Press Today
.