"On April 13, crews of Su-24 jets were performing scheduled training missions over neutral waters of the Baltic Sea. Flight route of the aircraft passed through the area where USS Donald Cook was deployed, somewhat 70 kilometers off a Russian naval base", Konashenkov said.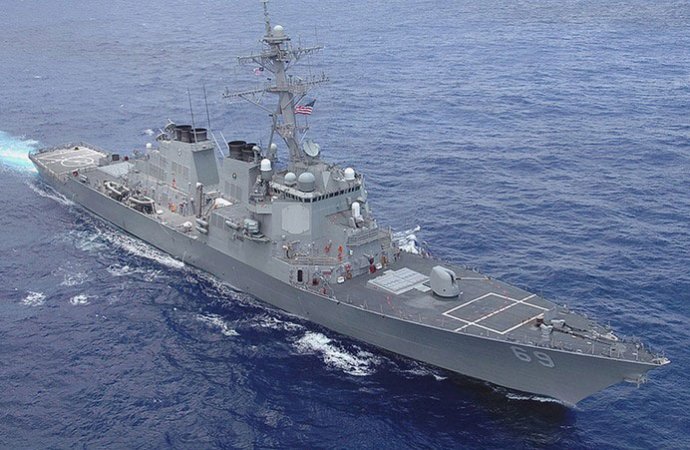 Destroyer USS Donald Cook
According to him, when the Russian warplanes detected the American destroyer in the Baltic Sea, they 'turned out of the ship observing all safety measures'. "Having detected the ship visually, the Russian pilots turned out of her observing all safety precautions", said the general.
All flights of the Russian Airspace Force are always carried out in strict adherence to international rules regarding air space management over neutral waters, reports
TASS
citing the military spokesman.
"Honestly, such sensitivity of our American partners is strange to us", confessed the official. "Being in operational proximity to a naval base of the Russia's Baltic Fleet, the freedom of navigation of the American destroyer by no means overrides the freedom of flights of the Russian aircraft", he emphasized.