According to the daily ships traffic schedule provided by the port of St. Petersburg,
Krasnodar
has arrived at her home shipyard from Kronshtadt, being supported by RB-20 and RB-27 harbor tugs. As was revealed by own sources of online Central Navy Portal, the sub passed the Kanonersky Island and entered the Neva mouth at 9 am.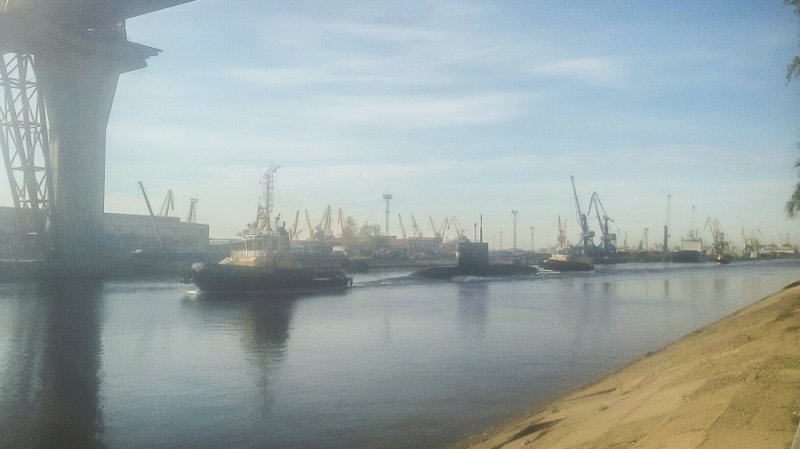 Project 636.3 submarine Krasnodar returning to home shipyard
Central Navy Portal, Alexander Lobanovsky
The shipyard's authorities declined to comment the reason for the submarine's return.
Significantly,
Krasnodar
called at Kronshtadt heading from the Baltic Sea on Monday, May 2. The cruise was assisted by harbor tugs RB-250 and RB-27 registered in the Leningrad Naval Base. The sea-going tug
Viktor Konetsky
returned to Kronshtadt along with the submarine. According to media reports, the ship was observed near Latvian territorial waters on April 30.
Viktor Konetsky
accompanied a Kilo-class submarine; Russia's newest Project 636.3 diesel subs like
Krasnodar
are often referred to that class, too (on NATO classification – Improved Kilo).
Earlier on, there were reports in the Russian press about a collision between the Russian submarine
Krasnodar
and the Polish one named
Orzeł
. Military spokesmen of the both countries rebutted that information; however, the Russian Navy officials specified that a "navigation incident" did happen though.