"Some ships or submarines escorting the aircraft carrier
Admiral Kuznetsov
will call at the port of Ceuta after the 10-day long voyage [from Severomorsk – editor's remark],
Interfax
cited the source. A Spanish foreign ministry's spokesman declined to comment that news. "We cannot disclose that information at the moment", he told The Spain Report, confirming, however, that Russian battleships visit Ceuta on a regular basis.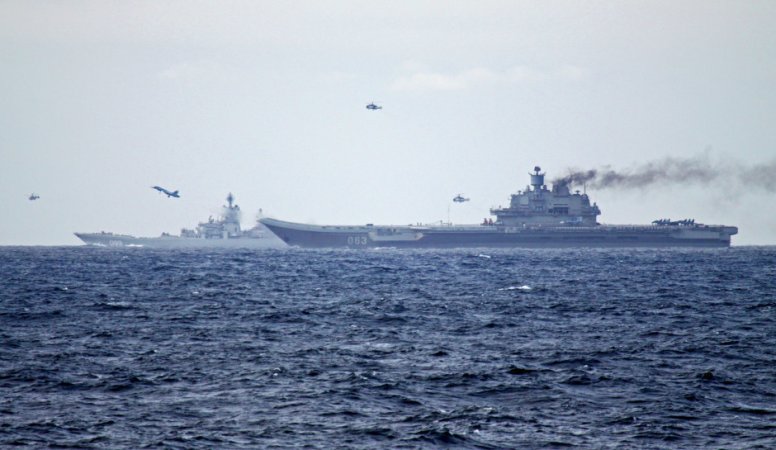 Airwing drills of Admiral Kuznetsov in the Atlantic
According to ABC, Ceuta is a Spanish autonomy not covered by the NATO's "umbrella". Thus, calls of foreign naval ships at Ceuta are allowed, and the alliance treaty is not violated, emphasizes the periodical. Since 2012, over 50 Russian Navy's ships have visited Ceuta to replenish fuel, supplies, and let the crews have rest.
The Northern Fleet's aircraft carrier group headed for the Mediterranean Sea on October 15. The task force includes heavy aircraft-carrying cruiser
Admiral Kuznetsov
, heavy nuclear-powered battlecruiser
Pyotr Veliky
, destroyers
Severomorsk
and
Vice-Admiral Kulakov
, and auxiliary ships.