The lead corvette in the series,
Vasily Bykov
, was laid down in Zelenodolsk on February 26, 2014, and will expectedly take the sea in March 2017. The keel of the second ship,
Dmitry Rogachev
, was laid on July 25, 2014. Construction of the third one,
Pavel Derzhavin
, started in February 2016. The fourth corvette named
Sergey Kotov
was keel-laid on May 8, 2016.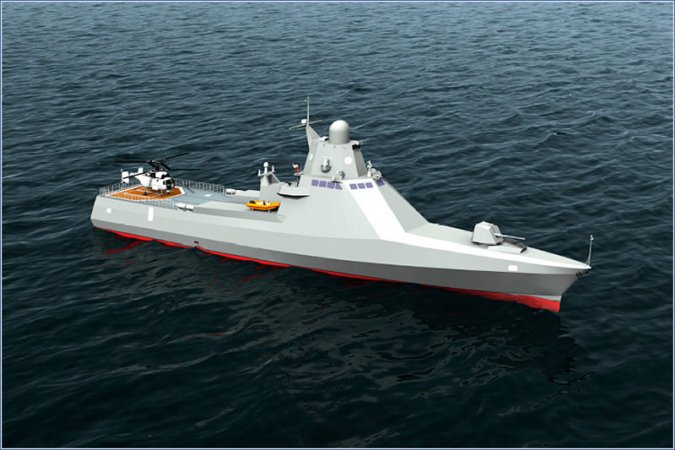 Model of Project 22160 patrol ship
Project 22160 patrol ships were developed by the Severnoye Design Bureau for defense and protection of maritime economic zone. In the wartime, they are supposed to ensure stability of naval forces and facilities during defense of base areas. These corvettes are also perfect in search-and-rescue missions, escorting convoys and fighting pirates.
A ship of this class displaces about 1,300 tons and accelerates up to 30 knots. Cruising range is 6,000 nautical miles, sea endurance is 60 days. Crew includes up to 80 men. The ship accommodates one Ka-27PS deck-based helicopter and is normally armed with
Caliber
cruise missile launchers, a 57-mm gun mount, an antiaircraft missile system and machineguns.