"By the order of the Russian Navy Commander-in-Chief Admiral Vladimir Korolev, the nuclear-powered strategic missile submarine was designated
Knyaz Pozharsky
", Dygalo said.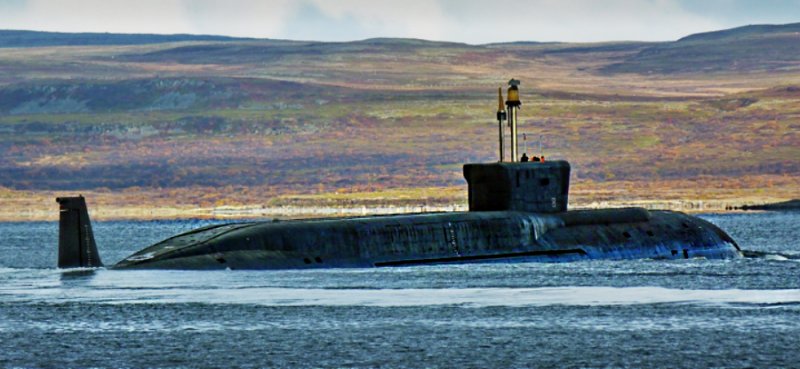 Project 955 Borei-class submarine
According to him, the festive ceremony will be attended by high-ranking officers of the Ministry of Defense, head commanders of the Russian Navy, administration officials of the Arkhangelsk Region and the city of Severodvinsk, representatives of the United Shipbuilding Corporation and the Rubin Central Design Bureau for Marine Engineering.
Four Borey-A class submarines are currently under construction at Sevmash's workshops, added the Navy spokesman. They are
Knyaz Vladimir
(laid down on July 30, 2012),
Knyaz Oleg
(laid down on July 27, 2014),
Generalissimus Suvorov
(laid down on December 26, 2014), and
Imperator Aleksandr III
(laid down on December 18, 2015).
All technical requirements imposed on the fourth-generation strategic subs by the Russian Navy were taken into account during construction of the improved Project Borey-A project submarines, emphasized Igor Dygalo. In particular, level of physical field was reduced, so these submarines have lower signature, he added.
"The series of the fourth-generation Borey/Borey-A class nuclear-powered submarines armed with Bulava ballistic missiles are meant to be the core of Russia's naval strategic nuclear forces for decades ahead", pointed out the officer.
Totally, the state arms program implies procurement of eight Borey/Borey-A class (Project 955/955A) SSBNs. The first three subs of this type were built under Project 955 and are already in Russian Navy's active service:
Yury Dolgoruky
was commissioned in the Northern Fleet,
Aleksandr Nevsky
and
Vladimir Monomakh
are deployed in the Pacific Fleet. The Project 955A Borey-A class lead sub,
Knyaz Vladimir
, is being built at the Sevmash shipyard for the Northern Fleet.