By the order of the Russian Navy Commander-in-Chief, Adm Vladimir Korolev, the ship was named
Burya
, said the military official.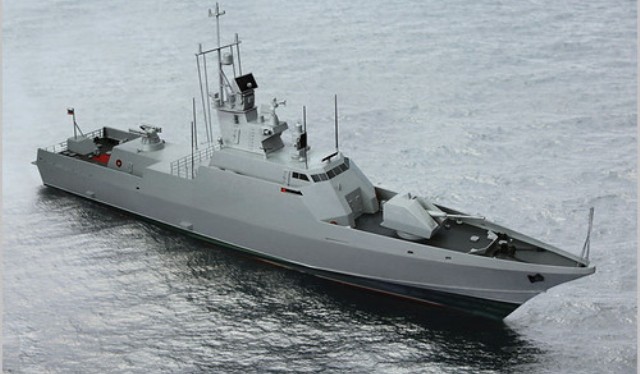 Model of Project 22800 corvette
According to him, the Project 22800 (
Karakurt
class) corvettes are constructed in accordance with the State Naval Shipbuilding Program in order to renew Russian Navy's surface fleet.
Three Project 22800 corvettes are being constructed by the Pella Shipyard, namely,
Uragan
,
Typhoon
and
Shkval
. The Navy is to obtain the lead ship,
Uragan
, in 2017.
The
Karakurt
-class corvettes are designed by the Almaz Central Design Bureau for Marine Engineering. Development of this class was required due to delayed construction of Project 11356 frigates. Having moderate displacement of 800 tons, the
Karakurt
-class corvettes will be capable to move at the speed over 30 knots and be armed with the Caliber-NK high precision cruise missile systems. High maneuverability, improved seaworthiness and low radar signature are advantages of the project as well.
Totally, the Russian Navy plans to operate at least eighteen
Karakurt
-class corvettes.