The first allied convoy codenamed "Dervish" sailed off Iceland on August 21, 1941 and arrived in Arkhangelsk on August 31. The convoy of six ships flying British and Dutch flags delivered essential strategic cargo, equipment, armament and military hardware to the Soviet port.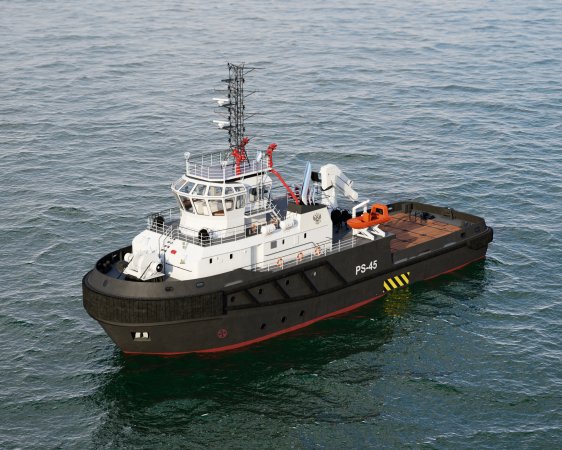 According to Dygalo, the initiative to eternalize memory about Arctic convoys in the auxiliary ship's name was advanced by numerous naval veteran organizations.
The Saint Petersburg-based shipyard Pella builds the new generation rescue ships under the Russian Navy's shipbuilding program. In December 2015, the SB-123 tug was handed over to the Baltic Fleet, and in August naval mariners got the SB-121 tug.
Project 02980 rescue tugs are designed for towing vessels, floating craft and structures both on the ice and open water. They may supply offshore facilities with equipment and materials, deliver personnel and cargo, support technical works at distant sea sites and participate in rescue operations.
Reference
Basic technical parameters of Project 02980 tugs:
Length overall: 48 m
Extreme beam: 13.9 m
Draft: 5.7 m
Speed: 14 knots
Drawbar force: 55 tons
Displacement: 1,685 tons
Power: 2 х 2,666 kW