"We have revealed the facts of submission of documents containing misrepresentations regarding quality of the components required for repairs of main and auxiliary engines of the ship named
Kurily
. However, origin of the components was not found", replied the far eastern prosecutors on the Mil.Todayís request.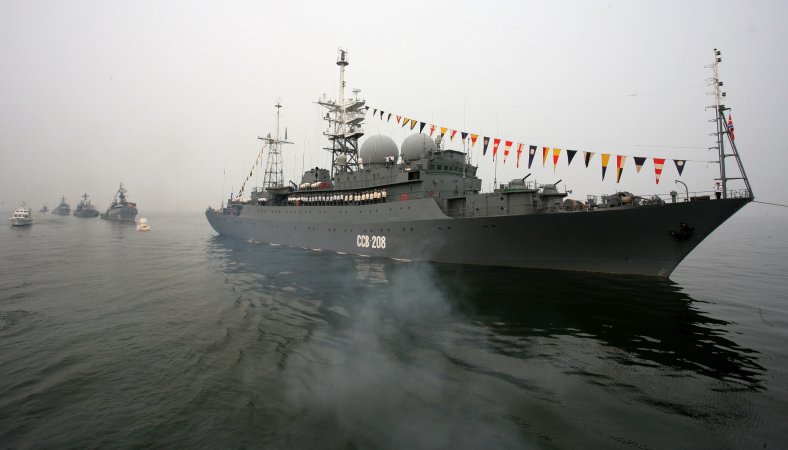 Reconnaissance ship Kurily
Over 200 items were listed in the forged docs, detailed the Pacific Fleetís prosecutors. The counterfeit parts were to be applied to Poland-made engine Zgoda-Sulzer 12АВ25/30, their overall cost exceeded 15 mln rubles.
"The only company authorized by defense ministry to produce and supply spare parts for Zgoda-Sulzer engines is
Oboronenergosbyt
. However, as far as we know, sometimes tenders on delivery of repair components for these engines were given to fly-by-night companies that didnít have even a website. Perhaps, that is the way counterfeit products reached the shipyard", an insider in shipbuilding industry told Mil.Today.
Reporters of Mil.Today failed to contact officials of
Oboronenergosbyt
promptly.
Based on the materials filed by the military procuracy, the criminal case was initiated against suppliers of the counterfeit items under Part 4 Article 159 of Russian Criminal Code (fraudulent actions committed using official position on a large scale).
Project 864 SSV-208
Kurily
middle-size reconnaissance ship was built by
Severnaya Verf
shipyard in Gdansk and commissioned in 1987. The ship is used for radio interception of comm channels, telemetric and electronic surveillance, sea lanes monitoring. Totally, Russian Navy operates seven ships of this project.