"Fuel is not the key issue. Ships are being built now for oil and diesel fuel, but if the military wants, we may adjust them for liquefied natural gas, too", the USC director said.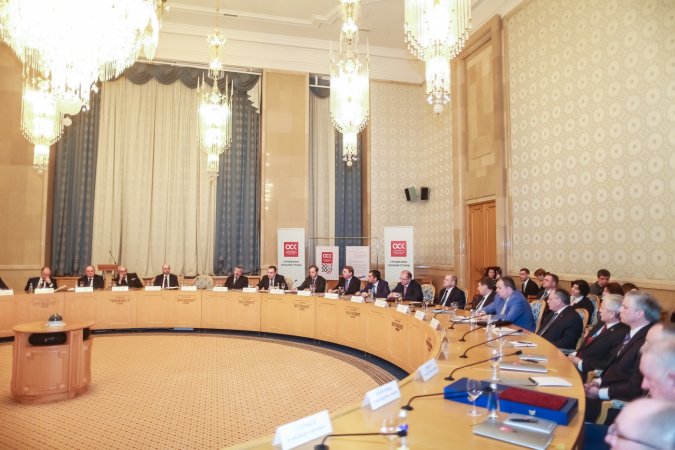 Conference of the United Shipbuilding Corporation
By virtue of its environmental friendliness, liquefied natural gas (LNG) is considered one on the most promising types of alternative fuel.
In 2014, the Finnish border guards received the
Turva
patrol craft, the world's first military ship operated both with LNG and common diesel fuel. It has a helicopter deck and may navigate in ice conditions. The ship displaces 4,600 tons, has length of 95 meters, beam of 17.4 meters, and heads at 18 knots.
Besides, in September 2016, the Finnish company
Arctech
, the member of USC, built the first-ever LNG-powered icebreaker named
Polaris
and designed for operations in the Baltic Sea.
According to classification society
Det Norske Veritas
, there are 77 ships powered by LNG worldwide, other 85 are under construction.