As for him, after the trials, the frigate will go on a long-term mission. On September 8, the ship completed the week-long interfleet transfer from Saint Petersburg to Severomorsk and arrived at the Northern Fleet's main base.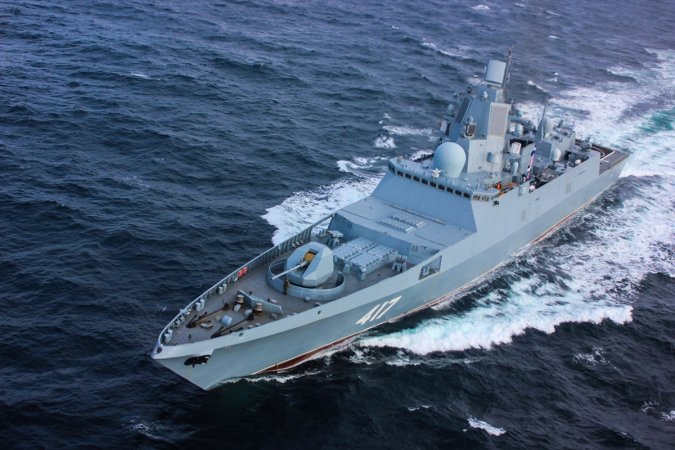 Late in June 2018, one month before the hoisting of the naval ensign, the routine firing trials were recognized successful only partially.
The need "to complete the air defense trials of these advanced ships (Project 22350 – editorial remark)" was stated by deputy defense minister Alexey Krivoruchko on Friday, September 7, during the visiting meeting at Severnaya Verf shipyard.
As was said by the shipyard's director Igor Ponomaryov in the interview to
Mil.Press Today
in August 2018, the separate R&D projects under the ship development program were held by defense ministry. "They were not attributed to the ship. However, we knew well that without a carrier frigate those works would not be accomplished", the
Severnaya Verf
's director shared.
FOR REFERENCE
The ship's air defense system
Poliment-Redut
, designed under the same-named R&D project, was the key reason for frustrated commissioning of
Admiral Gorshkov
frigate into the Russian Navy.
In March 2017, deputy defense minister Yury Borisov blamed
Almaz-Antey
for delayed handover of the frigate to the Navy because of uncompleted R&D works under the
Poliment-Redut
project. The
Admiral Gorshkov
-class frigates will be the first ships equipped with this system integrating all onboard air defense assets.
Project 22350 lead frigate
Admiral Gorshkov
was put into service in July. The ship's construction at
Severnaya Verf
shipyard took 12 years.