According to him, Tosochka has better performance characteristics, as compared to TOS-1A Solntsepyok.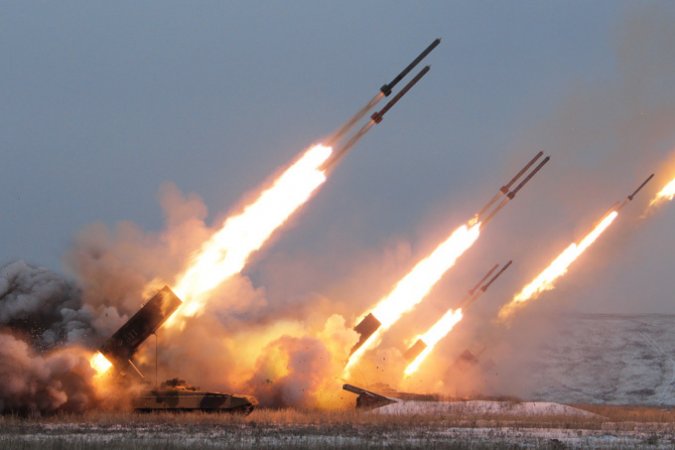 "In contrast to its predecessor, Solntsepyok, the new system is based on the wheeled chassis", added Vladimir Lepin. The designers made such decision drawing on the operational experience of track-based flamethrower systems in desert zones.
In the falls 2018, directors of Techmash announced that in 2019 the state trials of Tosochka would finish.
The heavy flamethrower systems are intended to destroy light-armor vehicles, incapacitation of personnel deployed on open spaces or in shelters, initiate fires and smokescreens by smoke/incendiary munitions.
The systems are armed with fuel-air explosive munitions that use spraying of combustible material and explosion of the formed gas cloud. In terms of power, they are compared with midget tactical nuclear munitions, though have no radiation effect.
The Fifth International Military & Technical Forum Army-2019 takes place in June 25-30 at Patriot Congress & Expo Center, at Alabino Range and Kubinka Airbase. The forum is open for experts in June 26-27, and for mass visitors in June 28-30.

As a priority partner of the exhibition, Mil.Press publishes overviews of the novelties and business events in the section Army Forum.
Dmitry Zhavoronkov, Evgeny Lurie
Have anything to add? Feel free to contact Mil.Press:
+7 (812) 309-8-505, ext. 104
;