"Arctic winter is quite severe. Even now the temperature drops down to -20 degrees, and since January until March builders will have to work at -40 degrees and lower, so real frost has not come yet. Perhaps, such weather conditions take townsfolk's breath away, but my colleagues have to fulfill appointed tasks overcoming the cosmic cold and harsh weather", Sergei Pozdnyakov, the builders' leader at the Land of Aleksandra, told Mil.Today.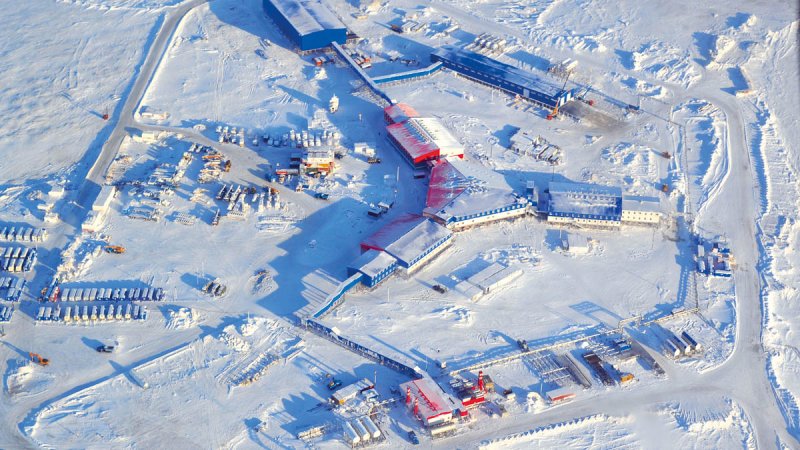 Military camp on the Kotelnyi Island
"Sure, even now people work with warming breaks. Just imagine how severe are the climatic conditions our guys have to work in. Well, it is safe to say that they accomplish a feat every day!", Pozdnyakov added.
In the polar night, all works will be done under artificial lights. For that purpose, four illumination poles were mounted around the administrative-domestic building, which is the central object of the Arctic Clover. The poles will be powered by a diesel generator.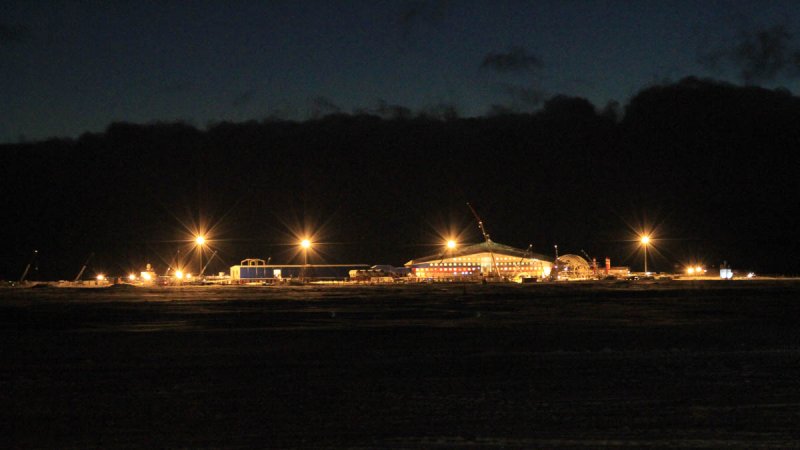 Works under artificial lights on the Land of Aleksandra island
At present, 550 people work at the Land of Aleksandra (the Franz Josef Land archipelago), and along with builders working on the New Siberian Islands their amount is somewhat 1,500 people. Rotation workers live in 4- and 8-person house trailers; the camp includes not only residential modules, but shower units, lavatories and three canteens.
It is planned to put in service 437 military facilities on islands of the Novaya Zemlya, the Franz Josef Land, the Severnaya Zemlya, the New Siberian Islands, the Vrangel's Island and the Schmidt's Cape before the New Year.