The designers tried to address the issue of helicopters operation in severe climatic conditions of the far north and hot regions.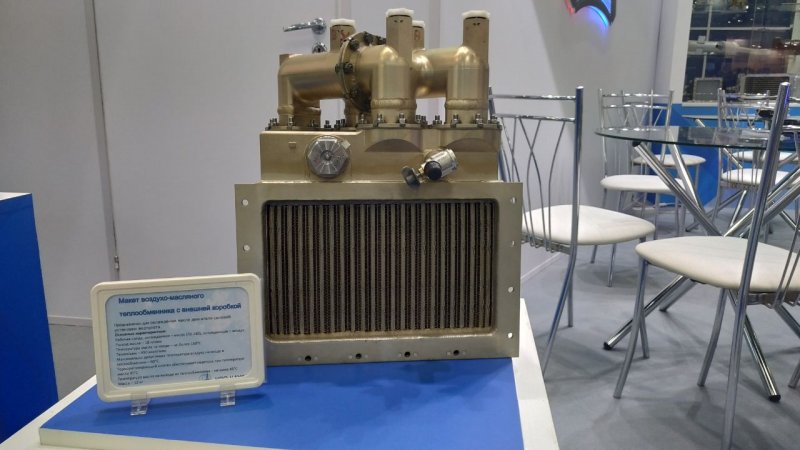 Model of the air/oil heat exchanger with external valve unit designed by NPO Nauka
Valery Butymov, Mil.Press Today
The frosty air at the inlet of a conventional heat exchanger, where the flow always passes the matrix, can result in the oil temperature too low for the helicopter takeoff. This is why, in the Arctic, helicopters need long warm-up, a representative of
NPO Nauka
told
Mil.Press Today
at the company's pavilion.
The new heat exchanger features the mechanical bypass valve in the cover. Depending on the flow temperature, it directs the oil either through the heat-exchanging matrix or, without cooling, directly through the valve unit, or separates the oil: one part flows to the matrix, another one goes directly. This helps to avoid oil temperature problems when changing of climate conditions of the helicopter operations.
The heat exchanger's model has already passed vibration tests and was cut to check the manufacturing quality. After that, the heat exchanger tailored for
JSC Kavov
was shown at the exhibition.
The 3-day long helicopter-related industrial exhibition
HeliRussia-2019
started in Moscow on May 16.