"At the moment, the sub is being prepared for launching. We plan docking operations for April", Evgeny Gladyshev, an official representative of the Zvezdochka Shipyard, told Mil.Today.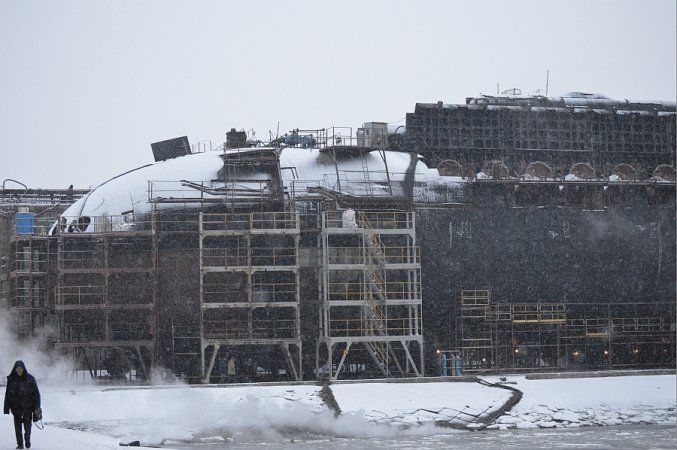 Nuclear-powered submarine Oryol
It is planned to conduct post-repair trials and hand over the submarine to the Russian Navy before the end of 2016. This deadline has not been edited due to increase of the scope of repair works caused by the fire in the sub's stern part.
So far, the shipyard's authorities do not give any comments regarding the cost of the ship's return to the Navy ranks. "A separate contract was concluded for emergency repair works. When they are finished, we will see the cost", emphasized Gladyshev.
Reference
The Northern Fleet's nuclear-powered submarine K-266
Oryol
(Project 949A Antei) was docked in the Zvezdochka Shipyard for technical recovery in April 2014. Year later, on April 7, 2015, a fire outbreak happened to rubber insulation in the inter-hull space during hot works. The fire was completely extinguished only after partial flooding of the launching dock, where the sub was staying. Nobody was hurt in the fire. There was neither nuclear fuel nor weapons nor lubricants onboard the submarine.
Earlier on, the Zvezdochka Ship Repair Center conducted overhaul of the strategic missile-carrying submarine
Yekaterinburg
damaged by fire in a floating dock at the 82nd Ship Repair Plant. The sub returned to the Navy ranks late in 2014, which was up to the defense ministry's plans announced earlier.