That was an official reply of the authority to the social movement "All-Russia Parents Meeting" addressing to the Defense Ministry with a request to exterminate abusive language in the army, writes
Izvestia
.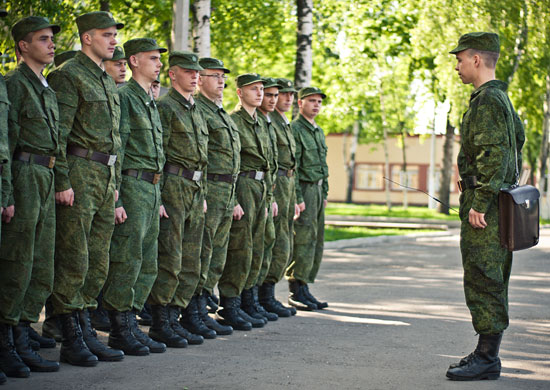 Soldiers on the drill ground
"At present, Russian Ministry of Defense in cooperation with I.S. Artsishevsky, the well-known expert in etiquette and protocol at the Effective Technology Center, is preparing a handbook named "Polite People" for military servicemen and members of their families. In brief and figurative manner the brochure describes rules of etiquette, code of behavior outside a military base, in everyday life", reported the officials.
According to the handbook's author Ivan Artsishevsky, the book is ready and has received a positive feedback from the Military Academy. Currently, defense ministry is deciding how many copies of the edition shall be published.
"This is etiquette for the military personnel, how to behave when they take off the uniform, how to greet, introduce themselves, properly use flatware and so", says the author. "Russian officers have been always distinguished by good breeding. In Soviet times military academies used to teach etiquette", he added.
That is not the only way to fight F-words in the military. "Zero tolerance to expletives is in focus at social and civic training and cultural activities with all categories of personnel", says the letter from defense authority.