The excursion will be held in the armor museum presenting samples of locally-made combat vehicles – beginning from T-34 and ending with T-90 – and over 1,000 other showpieces: tank armor, projectiles, components, fire monitoring and control devices, rare books and pictures.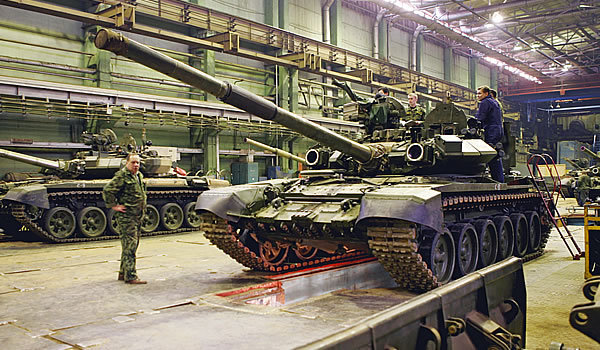 Additionally, the tourists will visit the UralVagonZavod's tank range and watch capabilities of a T-90 tank. The tour will be available for tourists since coming summer, reports
RIA Novosti
.
"Excursions to military production companies are an exclusive tourist product that kindles strong interest amid Russian and foreign tourists today. Familiarization with unique engineering solutions, visiting of formerly 'closed' workshops and an opportunity to test up-to-date weapons like driving a tank – all this gives an unforgettable experience. Development of military industrial tourism will contribute to implementation of Russia's tourist potentials and involvement of both internal and foreign tourists", said Oleg Safonov, the head of the Federal Tourism Agency.
The tourist program is supported by the Federal Tourism Agency.
UralVagonZavod is Russia's largest tank producing company, developer and manufacturer of rail cargo cars, open-top wagons, platform trucks and rail tankers. The corporation is fully owned by the government. According to the company's official website, every third legendary T-34 tank taking part in the World War Two operations rolled off assembly lines of the UralVagonZavod plant.